CASCADE makes a concerted effort to contain the menace of smuggling and counterfeiting
Illicit trade is the world's largest growing industry. Smuggling and counterfeiting make up vast 'global businesses'. CASCADE, a FICCI committee, focuses on highlighting the hazards of counterfeiting and smuggling. And it appears it has been reasonably successful in achieving its objective in its decade-long journey.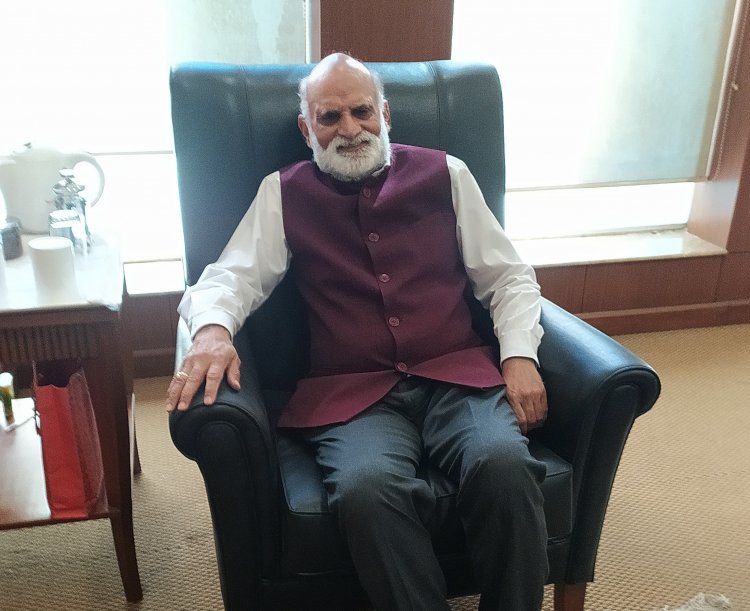 Anil Rajput, Chairman, FICCI CASCADE
Illicit trade is the world's largest growing industry. Its size is estimated to range between $650 million and $3 trillion according to multiple studies. Even at moderate estimates, about 3 per cent of the global trade falls into this category. Smuggling and counterfeiting make up vast 'global businesses' representing a multibillion-dollar illegal industry that creates a significant drain on the world economy. The Federal Bureau of Investigation (FBI) calls it the "crime of the 21st century".
In India, too, the problem has spread its wings. It negatively impacts legitimate economic activity and facilitates an underground economy and organized crime. The Federation of Indian Chambers of Commerce & Industry (FICCI), a non-governmental trade association and advocacy group, has been focusing on the need to curb the problem of growing illicit trade in counterfeits, pass-offs and smuggled goods.
On January 18, 2011, FICCI dedicated a forum by establishing CASCADE, an acronym for the Committee Against Smuggling and Counterfeiting Activities Destroying the Economy. The Committee is chaired by Anil Rajput, Member, Corporate Management Committee, and Senior Vice President, Corporate Affairs, ITC Ltd.
CASCADE focuses on highlighting the hazards of counterfeiting and smuggling for several reasons. The flourishing of an illegitimate industry adversely impacts the legitimate one. Not only does this cause a loss to the exchequer but it also jeopardizes the consumer's health and safety. Black money is generated and criminalization increases.
The unscrupulous people and the damage they inflict
Over the past few decades, unscrupulousness has found a fertile field. Says Rajput, "As India opened up, international brands came and the propensity to spend increased. Brand awareness and consciousness increased. Many people started to buy branded products in the country. And with that came these unscrupulous people who wanted to make big money. So, they started to either smuggle these goods from tax havens or began to make duplicate products within the country. Or buy them from the countries which are known to produce duplicate stuff."
When you get smuggled or counterfeit goods from across the borders, it has multiple issues. The country loses revenue on the one hand and employment on the other. If the smuggled and counterfeit goods were manufactured in India, says Rajput, "employment would get generated amongst the Indians. The entire value chain that will benefit will be Indian. Now when you are getting these goods from illicit routes from some other countries, the economies of those countries are benefiting."
Besides, "invisible loss" is a rather worrying dimension of the problem of illicit trade. "Normally, people who are anti-social elements are the ones who get into this kind of thing. Honest, upright traders and manufacturers will never get into smuggling or counterfeited stuff. So, if anti-social elements get into this the entire parallel economy begins to rule," says Rajput.
Illicit trade has become a source of terror funding. "All these products, especially cigarettes, are known to be used by the terror outfits," says Rajput. He further elaborates why the terrorists find this mode so attractive. "If you get caught for smuggling cigarettes the punishment is not so severe. Arbitrage is so huge because cigarettes are taxed at something like 200 per cent.... That money is used to buy arms, ammunition, training their fellow terrorists" etc.
What factors have led to this "crime of the 21st century"? Rajput mentions the following: "If you look at the terror networks of some of the groups and the chaos that is growing across the world, it is much more than you had in the 18th, 19th or 20th century. The availability or awareness of branded goods and the arbitrage that you have today was not there earlier. The speed at which goods are moving today … the means were not there."
What CASCADE does
FICCI CASCADE makes a concerted effort to contain the menace of smuggling and counterfeiting. It works closely with industry, consumers, media, legal experts, consumer organizations and enforcement agencies and policymakers to create awareness on how smuggling and counterfeiting have become a serious menace to public health and safety. In fact, it has adopted a four-pronged approach: (i) generating awareness; (ii) capacity building of law enforcement authorities; (iii) research and proposing reforms; and (iv) sharing best practices.
It does consumer sensitization because "at the end of the day consumer also has to be aware how it is harming their interest more than it is benefiting them." Jago Grahak Jago (Consumer, wake up!) has been a milestone campaign. CASCADE involves school children in activities like essay-writing and story-telling. It recently organized an online story-telling competition with the hashtags #MyCOVIDStory and #ShareYourStory — Speak Up and Make a Difference.
CASCADE feels it is equally important to sensitize the police forces and enforcement agencies because many a time they ignore this crime as there are "competing requirements", i.e., the other law-and-order problems such as murder. It asks the police officers to not look at it merely from the angle of revenue loss as it is in fact contributing to future crimes. If they allow this activity to flourish, their future burden will increase. Says Rajput, "I don't think this kind of appreciation was there among police officers also until we brought this point home to them."
A two-day capacity-building programme on Prevention of Counterfeiting and Smuggling for the Police Officers of Maharashtra was organized recently by CASCADE on October 20 and 22. The workshop saw the participation of several officers of the Maharashtra Police across various districts. The capacity-building programme was aimed to sensitize the police officers on the seriousness of the impact of counterfeit and smuggled goods and on the procedural and enforcement issues while tackling such cases.
CASCADE publishes one or two major research papers every year. It has so far released 18 publications highlighting the magnitude of the menace and presented several recommendations to the government. It organizes seminars where people from organizations like the Interpol and World Customs Organization (WCO) attend. It has organized seven editions of its flagship international conference MASCRADE (Movement Against Smuggled and Counterfeit Trade).
In its report released in 2015, which was a first-of-its-kind compilation in seven key sectors in India —automobile parts, FMCG personal goods, FMCG packaged goods, tobacco, alcoholic beverages, mobile phones and computer hardware — the loss of revenue to the industry was estimated at about Rs 1,05,381 crore and a loss of revenue to the government was estimated at about Rs 39,239 crore.
According to the study on 'Invisible Enemy: Impact of Smuggling on Indian Economy and Employment' released in 2019, the total direct livelihood opportunity lost in textiles, tobacco products (cigarettes), readymade garments, capital goods (machinery and parts) and consumer (electronics) durables was about 5.01 lakh in 2017-18. This further led to a total livelihood opportunity loss in the economy of about 16.36 lakh in 2017-18 due to backward linkage and multiplier effects. Indian economy lost Rs 1,17,253 crore due to smuggling in the five key sectors.
CASCADE has, however, ignored one major sector — medicine. People who are in the pharmaceutical industry say their problem is 30 per cent of their industry is spurious drugs. Rajput says, "We don't work on medicine because there are lot of people working on medicine."
Agriculture and rural India
Although CASCADE is not directly involved with agriculture, there is an indirect connection. For example, it does work on packaged food. Now, says Rajput, "if packaged food is coming through illicit route in the country, the farmers of some other country are benefiting… the products are consumed by Indians, the value is paid by Indians, but the farming community of another country is benefiting…. The whole value chain gets disturbed."
Rural India is especially susceptible to illicit trade. The unscrupulous manufacturers cash in on the illiteracy of the villagers. "Many people," says Rajput, "can't even differentiate what the correct spelling is." In such a scenario, the manufacturers pass things off with the same-colour packaging but an addition/deletion/change of letter in the brand name.
Has CASCADE made an impact?
CASCADE did not lose heart even in the Covid times. With an abundance of counterfeit sanitizers, masks and PPE kits, there was all the more reason to combat the general menace of smuggling and counterfeiting. CASCADE switched on to webinars from the conventional physical mode.
The dedication, it seems, has paid off. Says Rajput, "There is a much greater appreciation of the subject. Many people, when you put the data before them, are surprised looking at the size of the problem and its implications. I think generally we have been very successful in penetrating the minds of the people."
It is good that CASCADE is reaching the children. After all, mindsets are not changed overnight. "The next generation may be more conscious about it. In fact, recently we have written to CBSE also to introduce a chapter on ethical practices — buying legal products," says Rajput.
There are unscrupulous people all across the world, he believes, but such committees are not there in most of the countries. Some of them have, however, begun to emulate CASCADE, which may well be seen as a trailblazer in highlighting a global problem.