Food system management through cooperatives
The concept of Sahakar Grams is to shift the gravitational forces of agriculture development and food management to the villages and farmers. Under this approach, farmers will be encouraged to pool their natural and economic assets to ensure their efficient and sustainable use, preservation and conservation. Rational and efficient management of land, water and cattle resources will ensure that there is no wastage and that chemical inputs are used only when there is no alternative.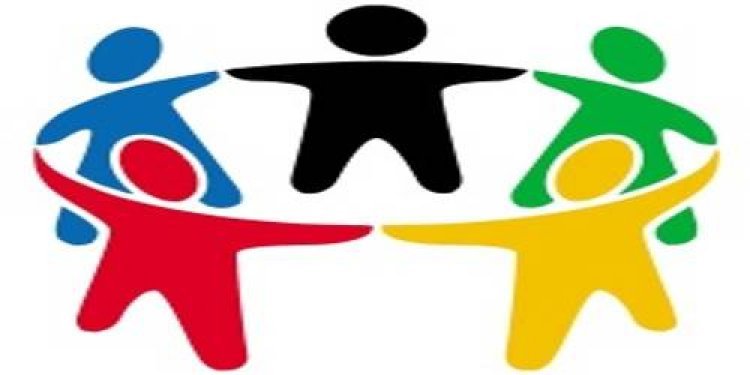 Today, the food crisis is the most immediate threat for many countries in the world. Even before the war between Russia and Ukraine disrupted supplies of food staples and fertilizers, the progress towards the Sustainable Development Goal (SDG) of eradicating global hunger had reversed. Asia and the Pacific have the highest number of people facing acute food insecurity worldwide – three times higher than that before Covid-19 and due largely to the fallout from the pandemic, climate-related events, and macroeconomic stresses. According to a World Bank Report, the Covid-19 pandemic caused a major setback in global poverty reduction. Now, rising food and energy prices fuelled by climate shocks and conflict have halted the recovery.
India is not insulated from these natural and man-made stresses and there is no scope for complacency on the food security front. In the 2022 Global Hunger Index (GHI), India ranks 107th out of 121 countries. This crisis may even get worse because floods, droughts, disease and other climate impacts will curtail food production and disruptions to livelihoods. This will drive even more food scarcity, compounded by climate-induced migration. India accounts for around 20 per cent of world population. Formulating and implementing programmes for feeding such a large number of people in a sustainable way is critical for the overall security of the country.
Food loss and waste further stings and punctures the already fragile and vulnerable food ecosystem. It is estimated that around 40 per cent of the food produced in India is lost or wasted along the supply chain or at the consumer level. Food loss and waste is also manifested in the form of lost labour, capital, water, energy, land and other resources that go into producing the food, and thereby threatening sustainability. Reducing waste and losses in the entire food production and consumption chain also represents a major business opportunity.
There is no easy solution to this impending crisis but the path is visible and clear. I am of the firm view that any system which compromises the efficiency of the usage of resources is against the national interest and should neither be tolerated nor idolized. India requires novel ways of looking at food security and sustainability. In order to achieve sustainable food security, transformative and disruptive changes and innovation at every point along the food production, supply and consumption chain are required. We need innovative systems that conserve, protect and enhance the natural resource base while increasing productivity.
This requires a transformative process towards 'holistic' approaches, which also build upon indigenous and traditional knowledge and recognize the importance, centrality and criticality of community-based institutions like cooperatives. Farmers have to be actively and effectively engaged through their own cooperatives for enhancing soils and protecting biodiversity while improving crop resilience, productivity and livelihoods. We must deploy nature-based solutions to support agricultural production while helping to regenerate ecosystems.
Agricultural support and food security programmes entail heavy financial and governance burdens for the Government. I think our strong cooperative roots and strategic focus on the agricultural sector provide enough justification for the Government to move out from the front line of food production and food security management and hand it over to the farmer cooperatives. The Government should recognize that cooperatives are the most appropriate institutions to contribute to and address some of the identified priority areas of concern like food security, employment, poverty reduction and financial inclusion.
The biggest and most important strength of India lies in its people, particularly in its millions of farmer families. India can achieve any goal by combining the strength of its farmers with professional management. It is intriguing for me to see that a farmer who is capable of producing food is dependent on Government relief programmes to feed his family! Indian culture admonishes surviving on relief and considers it an indictment of the capacity and dignity of a person. A person without dignity loses self-confidence and becomes a liability to society and the nation.
Believe me, it is possible to make every Indian capable of producing enough food to feed and nurture their family in a dignified manner and live with honour. As a step in this direction, I would suggest that the Government may, through appropriate policies and incentives, encourage farmers to organize themselves into the cooperative fold and every village in the country should be encouraged to move towards Aatmnirbhar Sahakar Grams.
The concept of Sahakar Grams is to shift the gravitational forces of agriculture development and food management to the villages and farmers. Under this approach, farmers will be encouraged to pool their natural and economic assets to ensure their efficient and sustainable use, preservation and conservation. Rational and efficient management of land, water and cattle resources will ensure that there is no wastage and that chemical inputs are used only when there is no alternative.
I would suggest that the Government should move towards setting up a "National Cooperative Food Grid (NCFG)". Every village in the country should have one agriculture cooperative to run and manage all economic activities on cooperative principles. This will reduce production cost and improve productivity. Every village-level cooperative should be equipped with farm machinery and cattle management centres.
Two or three such village-level cooperatives should jointly promote one Multi-Purpose Village Cooperative Society (MPVCS) with storage, sorting, grading, packaging and trading facilities for perishables and non-perishables. This MPVCS should also be able to provide credit facilities to its members and run tourism, consumer, health and education, including vocational training centres. MPVCS should also be designated as the sole agency for running food security programmes of the Government.
Every grain and gram of food produced in the village should flow to NCFG through these cooperatives. This will completely eliminate food loss and wastage. The entire produce of member farmers should be collected by the village cooperative and taken to the MPVCS, which will immediately credit the value of the produce at government-determined rates in the member's account. In the case of produce where government-determined rates are not available, the best market rates may be given to the members. If any member does not want to sell his produce immediately, he can advise his cooperative accordingly. A farmer must be empowered to have his 'choice', 'voice' and 'price'. MPVCS may also stock the grain for operating food security programmes and be paid appropriate charges by government agencies for this purpose.
If the entire country is organized around this concept, we will have around 7 lakh village agriculture cooperatives and around 3.5 lakh MPVCS. The NCFG may be created by digitally connecting the entire network of village-level cooperatives and MPVCS. I am of the view that NCFG can help India save around Rs 2trn annually by lowering the cost of production of food and rationalizing expenditure on food security programmes of the government. NCFG will also generate enormous employment opportunities in rural areas and trigger a new wave of rural development.
NCFG may be complemented by setting up a dedicated "National Rural and Farm Prosperity Fund (NRFPF)" for providing financial support to the movement for self-reliant and self-sustainable 'Bharat' through cooperative value-based enterprise. With innovative and creative approaches, the resource support required for NRFPF and NCFG can be easily found within the existing budgetary allocations. If the financial assistance provided by the Government and corporate are used efficiently and judiciously, this can become an important instrument for economic and social welfare that will not destroy the dignity and self-confidence of its citizens.
Efficient agriculture production system management, food security and food supply chain management, energy security through the clean and green route, preserving natural resources, mitigating adverse effects of climate change and protecting and preserving social harmony are the main future challenges for the country. And this is where enormous opportunities lie for cooperatives. My experience gives me enough confidence to say that cooperatives are the most appropriate institutional form for harnessing these opportunities and also that a true cooperative value-based entrepreneurial initiative can never fail, whatever the overall economic and market condition be.
Through my experience, I have learned what a miracle an efficient member-driven cooperative can do and that only through such a cooperative will man ever stop exploiting man and we will witness all-around prosperity. The route for "developed India" essentially passes through its people, villages, rivers, agricultural land, natural resources and its cooperative roots.
(The author is National President, Sahakar Bharati.)