Harvir Singh
contactus@ruralvoice.in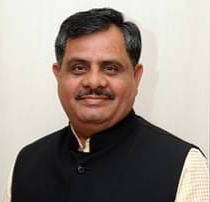 Harvir Singh is a professional journalist with over 30-years' experience across Agriculture, rural, political, economic, developmental and social issues. He has actively covered Parliament debates, elections to legislative assemblies & Lok Sabha, several ministries in union government, political parties and different sectors of economy.
His core strength however remained rural markets with focus and expertise on the agriculture economy in India. Harvir Singh has had experience of working across media platforms from print, digital mediums to being a regular commentator on television networks as well as radio. Singh is equipped to easily fit into a top editorial leadership role with diverse requirements in Hindi media groups as a prolific writer, commentator and public speaker on issues ranging from politics, economy, development and social happenings from time to time.
Harvir Singh has served top-notch publications like Amar Ujala, Business Bhaskar, Dainik Hindustan, Amar Ujala Karobaar at various positions from special correspondent, bureau chief to moving up the ladder as a senior editor. Prior to joining RuralVoice he was Editor of Outlook Hindi, a fortnightly news magazine from Outlook Group. Before that he was the force behind moneybhaskar.com (Dainik Bhaskar Group) as editor. Under his stewardship, moneybhaskar.com catapulted into the country's largest digital business and economy news portal.
---
Pranay Sharma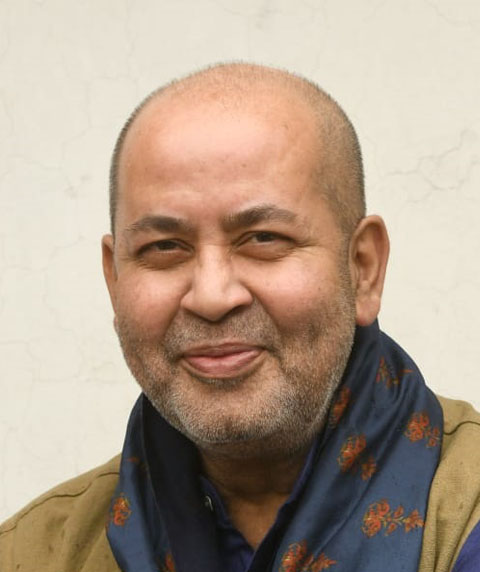 Pranay Sharma is a writer and commentator on foreign affairs. He has been a journalist for over 37 years. In his professional career spanning over three decades, he has worked both in the print and the audio-visual media. He has had long stints with The Telegraph newspaper and Outlook magazine where he has worked as Chief of Bureau and Foreign Editor.
---
Editorial Advisory Board
RuralVoice.in is committed to the quality of content and for a fair and unbiased reporting of the developments and news. To maintain these standards RuralVoice.in has constituted an editorial advisory board, which consist of eminent academia and globally recognised experts on policy and rural economy with great experience in government and institutions. Here is brief profile of the members of our editorial advisory board.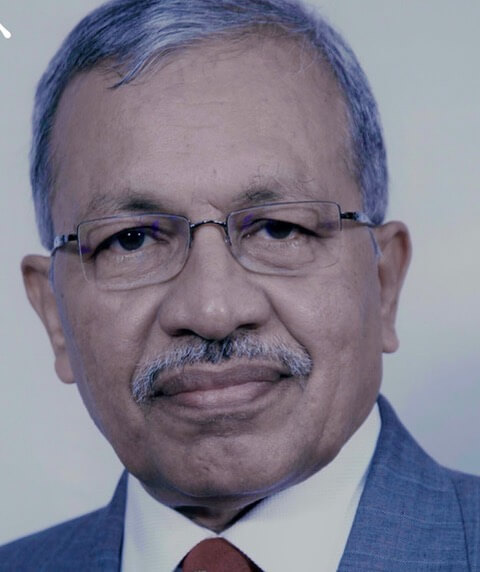 Chairman, National Dairy Development Board (Mar 2014 – Aug 2016.) Worked with State level coops to strengthen the Dairy sector and improve Farmers' welfare. Introduced new technology in processing, breed improvement and animal nutrition. Introduced new ideas and concepts like Farmers First, NDDB foundation for Nutrition etc. Set up benchmarks for farmers' share in milk prices driving efficiency and empathy.
Also chaired the Board of directors of Mother Dairy Fruits & Vegetables Ltd, Indian Immunologicals Ltd and IDMC ltd. Made innovative changes in the processes and products. Ensured transparency and accountability as warranted by the Companies Act.
Secretary to the Government of India, Department of Agriculture & Co-operation ( Sep 2008 - Feb2010)
Secretary to the Government of India, Department of Food & Public Distribution (July 2006-Sep2008)
Drafted the 12 th plan document for Disaster Management, the National Disaster Management Plan and developed a template for District Disaster Management Plan
Development Commissioner & Addl Chief Secretary Jharkhand (2005-2006)
Secretary General (Chief Executive) of the International Jute Study Group, an international commodity body established under UNCTAD. (2002-2005)
---
Dr. Biswajit Dhar
bisjit@gmail.com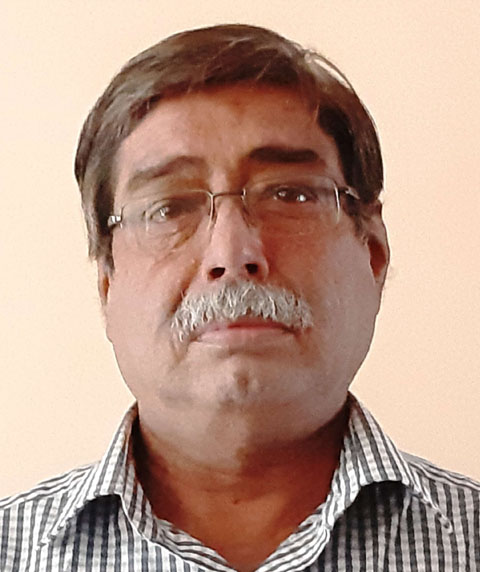 Dr Biswajit Dhar is Professor, Centre for Economic Studies and Planning in Jawaharlal Nehru University, New Delhi. He is an alumnus of the University, having obtained his Doctoral Degree.
Before joining the University, Dr. Dhar was the Director General of Research and Information System for Developing Countries (RIS), a think-tank of India's Foreign Ministry specialising in international economic issues. He also helped in establishing the Centre for WTO Studies of the Government of India and was the Head of the Centre for several years.
Dr. Dhar has served as a member of the Indian delegation in multilateral treaty negotiations, including the World Trade Organization, the UN Framework Convention on Climate Change, the World Intellectual Property Organization, and the Convention on Biological Diversity. He has been nominated in expert groups for several inter-governmental organizations.
Dr. Dhar has been interacting closely several inter-governmental organisations. He has been a consultant to the United Nations Conference on Trade and Development, UN Economic and Social Commission for Asia and the Pacific, the United Nations Development Programme, the International Labour Organization, the World Health Organization, and the South Centre, among others. He has presented research papers in several international and national conferences and has publications in reputed national and international journals. He is a regular columnist in several national dailies.
Dr. Dhar has served on the Board of Directors of the Export-Import Bank of India and was a Member of the Board of Trade, Government of India. Dr. Dhar is currently an Adviser to the Asia-Pacific Research and Training Network on Trade of the UN Economic and Social Commission for Asia and the Pacific and is on the Board of the Inter-University Centre for IPR Studies of the Government of Kerala.
---
Himanshu
himanshu2@gmail.com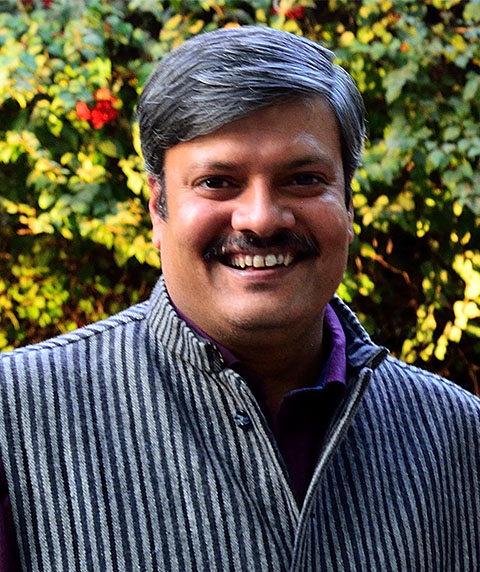 Himanshu is Associate Professor in Economics at the Centre for Economic Studies and Planning, School of Social Sciences, Jawaharlal Nehru University. He is also visiting fellow at Centre de Sciences Humaines, New Delhi. He has held visiting fellowships at London School of Economics, (British Academy Senior Visiting Fellow and C R Parekh Fellow). UNU-WIDER (Finland) and GREQAM (France). His primary area of research is development economics with focus on issues related to poverty, inequality, employment, food security, rural development and agrarian change. His current research interests revolve around poverty and inequality in India, structural change and changing pattern of employment and livelihood in rural India.
He has been involved with various government committees including Expert Group on Measurement of Poverty (Tendulkar committee), National Statistical Commission, Reserve Bank of India, National Human Rights Commission, Ministry of Rural Development and Housing and Urban Poverty Alleviation.
His recent publications include "How Lives Change: Palanpur, India and Development Economics" with Nicholas Stern and Peter Lanjouw, published by Oxford University Press, London (2018). The book is based on the longest longitudinal survey of a village Palanpur, a village in western Uttar Pradesh which has been surveyed intensively seven times starting from the first survey in 1957-58. He has been the principal investigator for the sixth and seventh round of Palanpur surveys along with Nicholas Stern and Peter Lanjouw. Palanpur.
Himanshu is a regular contributor to various media publications including television. He writes a fortnightly column on issues related to development in MINT newspaper. He has received the Sanjay Thakur Young Economist Award of the Indian Society of Labour Economics and Personnalité d' Avenir of the French Ministry of Foreign Affairs. Himanshu received his PhD in Economics from Jawaharlal Nehru University.
---
Dr. Dina Nath Thakur
dnthakur@yahoo.com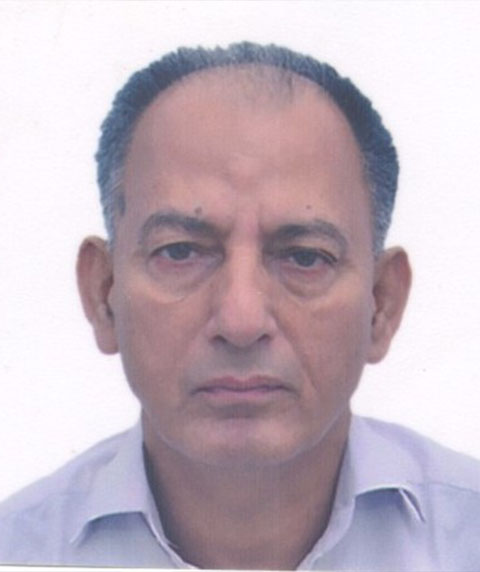 Mr. Thakur has extensive experience in the field of agriculture, rural credit and Cooperatives. He holds Masters degree in Economics (Gokhale Institute of Economics & Politics, Pune) and Post Graduate Diploma in Management (Xavier Institute of Management, Bhubaneshwar). He is currently engaged with several national level cooperative institutions in advisory capacities. He is also Advisor (Agriculture), Millennial India International Chamber of Commerce, Industry & Agriculture (MIICCIA).
He has worked as Deputy Managing Director of National Cooperative Development Corporation (NCDC) from January, 2015 to January, 2019. He was concurrently holding the position of Director-General, Laxmanrao Inamdar National Academy for Cooperative Research and Development (LINAC), Gurugram. He has served as NCDC nominee on the Board of Directors of National Cooperative Consumer Federation of India (NCCF); and Indian Farm Forestry Development Cooperative Ltd.(IFFDC). He was elected as Chairman of Agricultural and Food Marketing Association for Asia and the Pacific (AFMA), Bangkok, Thailand for the period 2016-18.
Prior to NCDC, Mr Thakur has worked with the Government of India in Ministry of Agriculture & Farmers Welfare in various positions i.e. Assistant Commissioner, Deputy Director and Director. His primary area of interest and assignment related to various areas of agricultural credit and cooperation. He has also been involved in providing advisory services to national and international agencies working in the field of rural credit and cooperatives.