Our focus is on modern silos, agritech and consultancy: Sanjay Gupta, MD & CEO, NCML
National Commodities Management Services Limited (NCML) provides modern system of storage for foodgrains through silos as well as traditional storage facilities for storage of food grains. The company currently has a total installed storage capacity of over 2.5 million tonnes and is the largest private player in the sector. Excerpts from an exclusive interview of Mr Sanjay Gupta, Managing Director and CEO, NCML with Harvir Singh, Editor-in-Chief, Rural Voice:
National Commodities Management Services Limited (NCML) provides modern system of storage for foodgrains through silos as well as traditional storage facilities for storage of food grains. The company currently has a total installed storage capacity of over 2.5 million tonnes and is the largest private player in the sector. In the warehousing sector, NCML is also working closely with Food Corporation of India (FCI), the nodal agency of the government.
Apart from warehousing, NCML is also involved in food testing business, agritech including weather forecasting, yield estimation and consultancy to crop insurance companies. NCML is not limited to Commodities only but the company has operations in all dimensions of agriculture sector and food chain. Excerpts from an exclusive interview of Mr Sanjay Gupta, Managing Director and CEO, NCML with Harvir Singh, Editor-in-Chief, Rural Voice:
Q: What is the core business of NCML and how does the company function?
A: NCML was started 20 years back in 2004. We started with the objective of providing storage services in a scientific manner to reduce post-harvest losses. As time passed and the market changed, we also kept adding new dimensions to the business. Warehousing is our core business. Today we are providing services to the customers through modern storage system silos in addition to storage system in traditional godowns. We have modern silos at seven places in four major states namely Punjab, Haryana, Uttar Pradesh and Bihar. The biggest advantage of storing grain in silos is that it reduces the handling (logistic) cost and reduces the risk of insects. Also, we are in the business of Food Testing Lab. We have 9 Food Testing Labs which are NABL accredited and FSSAI, APEDA certified in different states. In these labs, antibiotic residues, pesticide residues and import-export agricultural and food products are tested.
Q: NCML started as National Collateral Management Serviced Limited, a subsidiary of commodity exchange NCDEX. What is the ownership structure of the company now?
A: The company started as a Commodity Storage Service Provider for NCDEX. ICICI Bank and Rabo Bank had a huge stake in it. In 2015, Fairfax Group bought that stake. In 2019 we changed the name of the company to National Commodities Management Services Limited. As on date we have 800 warehouses in different places across the country and many businesses. The government has started modern silos system in collaboration with private companies.
Q: Apart from you, there are many other companies working in this field. How do you see its future?
A: The conventional godowns of the Food Corporation of India (FCI) have low capacity. Because of this, FCI has to keep food grains in the open. There is maximum loss in that. Solution of this problem was to build a scientific warehouse. The biggest convenience of silo is that it saves logistic cost. When the farmer goes to the mandi after selling wheat, then it has to be managed, such as filling it in sacks, keeping it in godowns and fumigation done to protect grain from insects, etc. There is a lot of problem in that. All these things are managed very easily in silos. Food grains are kept at a certain temperature in silos, so that insects do not attack them. FCI aims to convert most of the storage from horizontal to vertical. As their plan progresses and new states get covered, we will also be partners with them. Wherever we get a chance, we will provide this service to them by making silos for them.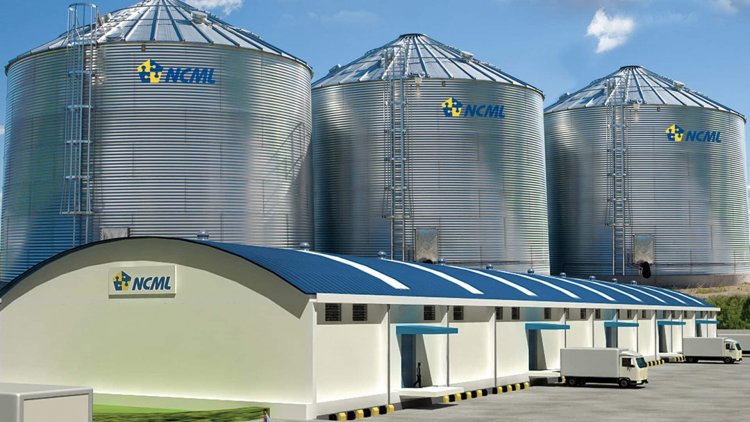 Q: There is currently no storage of rice in silos, whereas rice is produced in large quantities in the country. NCML is making silos as a pilot project for storage of rice at Buxar and Kaimur in Bihar. Tell us a little about that too?
A: So far, it has been believed that silos are suitable only for the storage of grains like maize, millet, wheat. It is not considered favorable for rice. There are two-three problems of rice storage. Firstly, there is more attack of insects in rice. The second problem is breakage of grain. Two new silos are being built in Bihar's Buxar and Kaimur in which rice will be kept. It is being started as a pilot project. Will see what happens by keeping rice for a year or two. There is always a loss of moisture in the storage of rice which is up to one to two per cent. If we assume that 100 lakh tonnes of rice is produced, there is a risk of loss of up to 2 lakh tonnes due to moisture. We hope that keeping the rice in silos will reduce this loss. If this pilot project is successful, then silos will get a big boost because all the plans made so far have been made according to wheat. The success of the rice silos will create huge potential for this business in India. More silos will be required in the country for storing food grains.
Q: What work are you doing in your food testing business?
A: Today we have 9 labs in different parts of the country. Our largest labs are in Gurgaon, Mumbai, Hyderabad, Chennai and Visakhapatnam. Apart from this, labs are in Gujarat's Unjha, Kolkata, Indore and Bengaluru. The Chennai lab has been set up in association with FSSAI. There the samples of import-export are tested and certified. All the test facilities are available in all the labs according to the Food Testing Norms. Of these, the most sophisticated testing is done for antibiotic and pesticide residues. As the awareness about food safety is increasing among the people, this business is increasing. The government is also very much aware that the customers should get what the companies claim about their products.
Q: Is the trend of food testing increasing among companies? Are companies getting more serious about following food safety standards? What is your experience?
A: Two things are happening in this. One is that consumers are becoming more aware. They want standard quality. Food processing, which used to be in the unorganized sector in India, is now turning into an organized sector in the last four-five years. Those who are big companies, they need certification of quality. They also have their own labs but they want outside reputed agencies to certify their lab reports and tell whether their process is correct or not. I believe the need for testing is increasing and will continue to increase. Due to this this business is also increasing.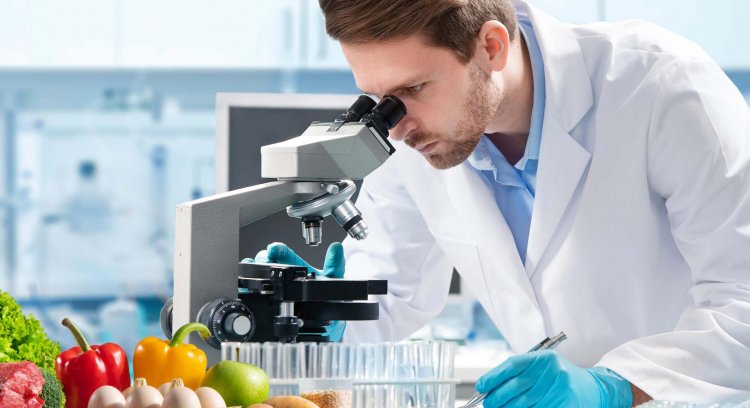 Q: Which big food companies are taking the services of your labs?
A: You take any big name, whether it is a pizza-burger maker or FMCG companies, they are associated with us in one way or the other. Even the testing that is done in the supply chain of e-commerce company Amazon and Ninjacart also keeps coming to us.
Q: Under Crop Risk Management, your company provides services to crop insurance companies through the use of IOT, drones or sensors. How practical is it? Second, when farmers suffer huge losses, the question often arises as to why they got less claims from insurance companies as compared to the losses. You tell how scientific it is and how balanced and fair the loss assessment can be made? How do you see it?
A: The data of weather sensors directly reaches the crop insurance companies. It goes on a frequency. The insurance company that takes our data has the right to use that data at any time. It is very difficult to tamper with it. But it is true that in the earlier type of insurance, it used to be that if the loss was more then everyone would get insurance. Now it may happen that there is a loss in your farm, but if the claim is decided on the basis of the rainfall data according to the sensor. In today's date, whenever there is a disaster, the government or the insurance company gets the loss assessed. People from the government or the insurance company go to the fields of the farmers in the affected area and assess the damage. According to the same assessment, insurance companies compensate the loss of farmers. The data that comes from the sensors is also verified at the ground level so that there is no mistake or shortcoming in the assessment of damage. We also provide crop cutting experiment services to insurance companies. This is important not only for insurance but also for yield estimation.
Q: Do the state governments get the crop cutting experiment done?
A: They have an implementation agency. We work closely with them. Whenever there is a crop cutting experiment, its complete geo tagging is done, its complete video is made. It is uploaded on our central server. Even after 3 months or 6 months, if there is any dispute on that, then we have visual proof that this experiment was done like this and was done here. If there is geo tagging, then it cannot be that the field belongs to someone and the trial is done somewhere else.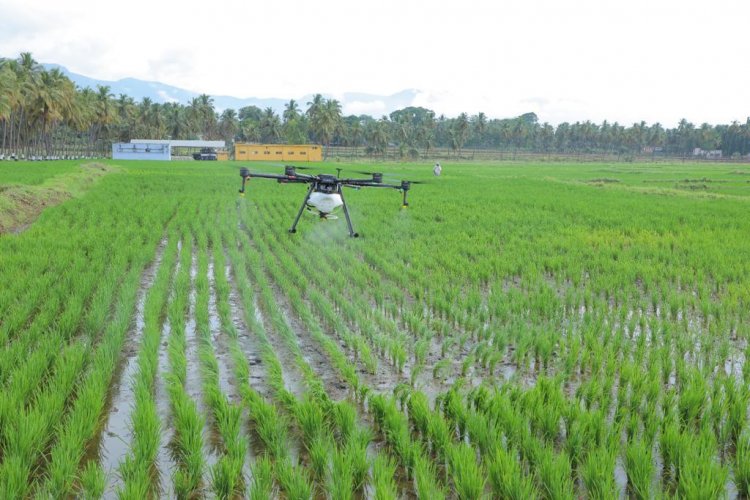 Q: A lot of technology has come in the agriculture sector. You are also using technology a lot. Tell me whether modern technology is limited to companies or government institutions or practically the farmer is also going in the direction of adopting them?
A: The biggest problem we have here is that the holdings have become small and the number of farmers is in crores. It is very difficult for any company to take technology to so many people. The new scheme of FPO (Farmer Producer Organization) of Government of India, I have great hope that the FPO will be successful. This will lead to virtual consolidation and land holding will become bigger. If a group of farmers is formed then it will be easy to reach them. Taking it to the farmers at the individual level is a big challenge. Through FPO it will be easy for any company to provide them services and FPO can buy those services. I have high hopes from FPO.
Q: You also work in weather forecasting. Apart from IMD, many private companies are working in this sector. How is your work different from theirs and what is your take on the monsoon?
A: Monsoon forecasting is a very difficult task. There are many sophisticated models that are used. If you look at the historical data, from 1970 to 2019, there have been 25 El-Nino events. Of these, it has happened 20 times that the rains have decreased and 5 times it has rained more. This year is also the year of El-Nino. We would only expect it to be an El Nino with more rain. There has been a slight delay in the monsoon. Due to this uncertainty is increasing. This monsoon may be a little short. Its real situation will come out around June 25, whether it is El Nino with less rain or more.
Q: How is the business growth of NCML? Your company is not listed. Can you provide some statistics?
A: I will not be able to give business figures, but as of today we have around 800 godowns with a storage capacity of 22 lakh tonnes. Apart from this, there are 7 silos with a capacity of 3.5 lakh tonnes. 1100 employees work in our group. Our business growth is good and it depends on agriculture production because what is left after agriculture production and consumption comes in storage. The surplus is a little less than two years hence the storage is less. There is good growth this year as compared to last year. The second thing is that the loan given to farmers from banks or private sector is increasing as on date. We also manage the food grains that are kept as collateral against loans. Huge progress is being made in this business as well.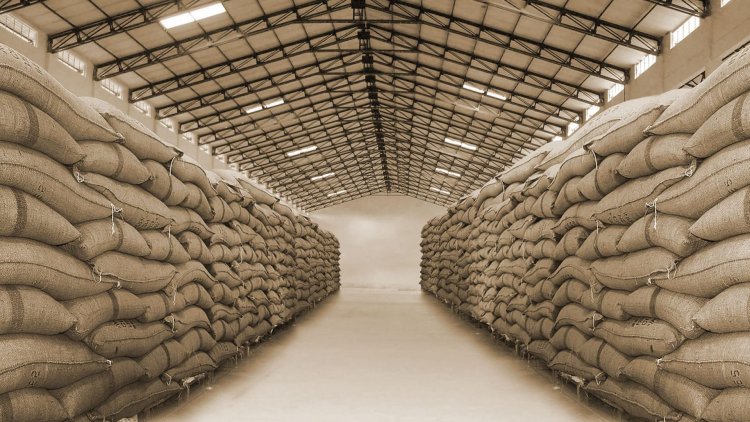 Q: The role of corporates in the agriculture sector is growing rapidly, especially in agritech and fintech. How do you see its future?
A: The cost of the farmer in agriculture starts from the day he starts ploughing the field. Its returns come when crop is harvested and sold. There is a huge difference between them. Credit investment is very important to bridge that gap. This business has been growing very fast for the last two years. Commodities have done well in the last two years. The farmer also wants to invest a lot on inputs. Taking good seed, good pesticide, good fertilizer. Funding is required for investment on these. Earlier the loans disbursed by micro-finance companies were mostly consumption based. Now slowly the talk of investment credit in agriculture has started. It is being seen in terms of investing capital in the business. I think this is a big opportunity. This business will grow very fast.
Q: How do you see the government's policies regarding investment in agriculture, welfare of farmers and increasing income?
A: It has been the policy of the government that farmers should not be harmed. Last year you saw that when the prices of some things started increasing continuously, the government banned trade of many commodities in the commodity exchange. Exports was also banned of some agricultural products. The job of the government is very difficult. It has to strike a balance taking care of both farmers and consumers.
Q: Companies like yours are directly affected by the sudden decisions of the government. What would you say about this?
A: Everyone wants that the policy of the government should be stable, there should be no sudden change in it unless there is an emergency. Suddenly there is a decision to ban exports or a decision to impose a stock limit or some commodities are banned on the commodity exchange. But the difficulties of the government are much greater than ours. It has more problems. However, from a business point of view, the policy framework should be permanent only when the investor invests in it.
Q: What is the future roadmap of NACMAL?
A: In future, we want to focus more on Agritech. New technology is coming. We have a lot of direct relation with the farmers. We want that there should be such a technology which has to reach the farmers, we can reach to them fast. Our focus will be to pay more attention to consultancy and agritech and make it available to the farmers very quickly. The time taken from the time the crop arrives till the farmers get the payment should be reduced. From days it should be brought in hours. Agritech has a good future and the company wants to focus a lot on it.