Why agrifood systems must be at the core of climate action: COP28 preview with FAO climate expert
As the world gears up for the 2023 United Nations Climate Change Conference, or COP28, in a year with soaring temperatures and progressive extreme weather events, attention is turning towards innovative solutions to address the climate crisis.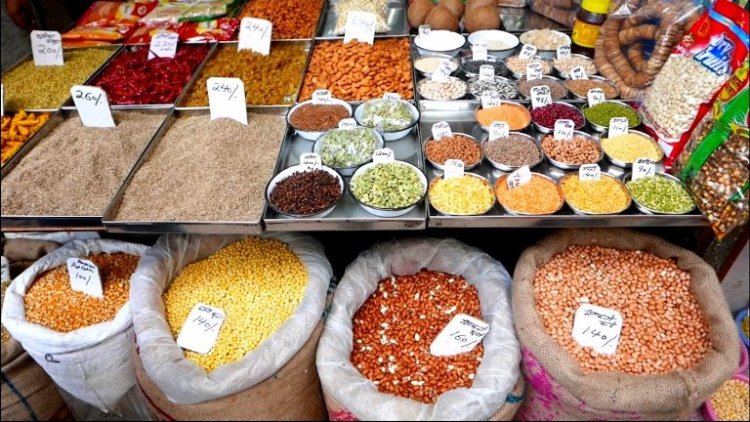 As the world gears up for the 2023 United Nations Climate Change Conference, or COP28, in a year with soaring temperatures and progressive extreme weather events, attention is turning towards innovative solutions to address the climate crisis. The scientists from the Inter-governmental Panel on Climate Change (IPCC) said it earlier this year: the effective solutions to mitigate and adapt to climate change lie in climate-resilient development and holistic measures- including in the food and agriculture sectors.
While agrifood systems contribute to about one-third of greenhouse gas emissions, they also hold a huge potential for positive climate action. The key challenge is finding ways to feed a growing population while reducing the carbon footprint and environmental impact. COP28 will serve as a nexus for leaders representing governments, businesses, NGOs, and civil society to forge tangible solutions collaboratively, and the Food and Agriculture Organization of the United Nations (FAO) will be at the forefront of this effort.
Amid growing climate impacts and slow progress on cutting greenhouse gas emissions, sustainable agrifood systems practices can help countries and communities to adapt, build resilience, and mitigate emissions, ensuring food security and nutrition- in a world where around 735 million people are going hungry- and while reversing environmental degradation and its impacts.
"We already have solutions to tackle climate change, and many of these solutions, whether it is agroforestry, restoration of soils, sustainable livestock, or fisheries management, have multiple benefits as they can also support the sustainable use of biodiversity, as well as help with food security- multiple benefits from the same solutions that only agriculture and food systems offer," explained Kaveh Zahedi, Director of the FAO Office of Climate Change, Biodiversity and Environment (OCB).
At COP, FAO will showcase some unique agrifood systems initiatives with examples of projects that are demonstrating change on the ground. "We want to do everything possible to get climate finance flowing towards these solutions," he added. Without a major increase in finance, reducing the vulnerability of people working in agriculture and food systems and reducing the emissions from the sector will simply not happen (16 billion tonnes of emissions were emitted in 2021 alone), Zahedi warned.
Agrifood systems and negotiations
FAO will also support countries that are working hard on these issues through official negotiations and the Sharm el-Sheikh joint work on the implementation of climate action on agriculture and food security. "This joint work is very important because it brings the discussion on agriculture, on food systems, to some degree, into the heart of the negotiation process and it allows us to talk about the solutions that this sector offers for climate'', Zahedi explained.
At COP28 countries will negotiate a work plan for this Joint Work, including a coordination structure within the United Nations Framework Convention on Climate Change (UNFCCC). Negotiators will also explore opportunities for financing.
Another critical discussion on the agenda this year has to do with the establishment of a Loss and Damage Fund agreed last year at COP27, a significant milestone after decades of appeals from developing nations. The fund's purpose is to offer financial aid to the countries most affected by climate change and that have contributed the least. At COP28, nations will discuss the details of how to get this initiative operational.
"We are going to go to COP already equipped with an analysis that shows what loss and damage means to agriculture, to food systems, to the communities that depend on them as a way of keeping up the momentum to building towards this fund that is being discussed and to redirecting investments to where they are really needed, to the most vulnerable, many of whom are within the communities working on food and agriculture," the expert said. For him, the Loss and Damage fund is going to be vital for helping those communities overcome the challenges that are already impacting their lives and livelihoods.
"We cannot take our eyes off the ball of mitigation, emissions have to come down. At the same time, we have to deal with adaptation because the climate is changing. But there comes a stage where adaptation is no longer possible and that is where loss and damage comes in. This fund is going to be vital to help people, communities, especially farming and agricultural communities, that are at that last stage of this challenge of the climate impact," he explained, saying that seeing the fund up and running would be one of the "victories to celebrate" at the end of COP28.
This year governments will also take a decision on the first global stocktake, a part of the Paris Agreement and a key means to assess the world's global response to the climate crisis and chart a better way forward. UNFCCC recently released a Synthesis Report designed to help governments reach a decision on the global stocktake at COP28.
"The stocktake in a way tells us what we already knew: that we are way off-track, that countries are not yet reaching their levels of ambition in terms of building resilience, in terms of adaptation to a changing climate, but also in terms of reduction of greenhouse gases and mitigation. So, we are off-course to achieve, in a way, the aspirations of the Paris Agreement", Zahedi explained. Meanwhile, improving management of cropland and grazing systems could mitigate multiple gigatons of CO2 equivalent per year and at the same time improve food security.
"About a third of agricultural land is currently degraded. You can imagine the potential of restoring this agricultural land in terms of food security, but also in terms of building resilience, adaptation, and, of course, mitigation of emissions," he added. Energy smart agriculture can also help reduce emissions from energy use in the agrifood sector, improve energy efficiency and sustainability in agriculture and capitalizing on opportunities for producing bioenergy from agricultural byproducts. "These are only a few examples of solutions on offer," Zahedi added.