Bridging the Rural Skill Gap with New ITIs in Chhattisgarh
To make the youth population embrace Industry 4.0 it is necessary to provide skill training and create awareness on subjects like coding, artificial intelligence, robotics, mechatronics, Internet of Things as well as soft skills.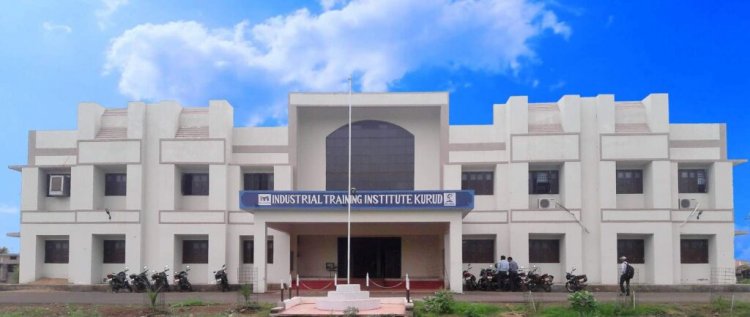 Skill training, upskilling and reskilling programmes are the top priority for working professionals, freshers and youth seeking jobs across India today. The Indian Union Budget 2023 launched the Pradhan Mantri Kaushal Vikas Yojana 4.0 (PMKVY) to skill lacs of youth in new-age courses. In July 2023, a major milestone was achieved under the Craftsmen Training Scheme (CTS) with the establishment of 48 Industrial Training Institutes (ITIs) in states affected by Left Wing Extremism (LWE). These ITIs were launched in 48 districts including nine rural districts of Chhattisgarh namely Dantewada, Bastar, Kanker, Surguja, Rajnandgaon, Bijapur, Narayanpur, Sukma and Kodagaon. The primary objective of these institutes is to produce a skilled workforce for various industry sectors and enhance self-employment opportunities for the youth in these regions. The Tata Technologies MoU with Chhattisgarh government to modernize ITIs is a true example of efforts being taken to encourage more industry-based skill training for youth.
To make the youth population embrace Industry 4.0 it is necessary to provide skill training and create awareness on subjects like coding, artificial intelligence, robotics, mechatronics, Internet of Things as well as soft skills. So, PMKVY, a demand-driven scheme, was introduced to offer skill development training through short-term training and recognition of prior learning to youth across rural districts in India. Another programme launched in the Budget 2023 for the rural youth and working population is the Jan Shikshan Sansthan (JSS). It is designed to provide vocational skills to locals with basic education up to the 8th class, as well as school drop-outs up to 12th class, primarily targeting the age group of 15-45 years. Women, SC, ST, OBC, and minorities are given priority here. These programmes have made great strides in the last few months encouraging more youth to take up skill-based learning and enhance job opportunities.
Industry Government Partnerships to Meet Students' Skill Needs
Skill development programmes have to be designed in partnership with existing industry demands. Hence, demand-based formal skilling, linking with employers, and facilitating access to entrepreneurship schemes are the need of the hour. In July 2023 Tata Technologies joined hands with the Chhattisgarh government in promoting Industry 4.0 and supporting rural industrialisation by signing a MoU. The primary aim is to upgrade 36 state-owned Industrial Training Institutes (ITIs) at an estimated INR 1188.36 Crores.
This partnership highlights the industry sector's commitment to supporting rural development projects with substantial societal impact and supplements the government's national development programmes like PMKVY. Such initiatives will help in creating a workforce proficient in Industry 4.0 tools and technologies and ready for employment. This will showcase the success of skill-based learning and lead to holistic economic growth across the rural heartland of India.
Steps to Promote MSMEs
The technology centres set up in rural districts will also function as industrial hubs for MSMEs. Tata Technologies has introduced skill based courses for youth in manufacturing process control and automation, industrial robotics, mechanical electric vehicle, virtual verification, advanced manufacturing and more.
More Industry partners can join hands to upgrade ITIs and set up new trades and offer short-term courses to cater to Industry 4.0 demands. These centres will train over 10,000 students annually, offering upskilling in numerous sectors such as product design & development, additive manufacturing, modern automotive maintenance repair, battery electric vehicle training, and more. This will lay the ground for more MSMEs to be set up and more investments to come into these states.
Rural Industrial hubs can enhance regional and local development by providing basic amenities such as land, electricity, water, sheds, training, Wi-Fi, and banking linkage and also facilitate the rise of startups in the state. They are designed to promote small-scale industries, which can absorb a significant portion of the rural workforce and provide jobs closer to their hometown.
Bhupesh Baghel, Chief Minister of Chhatisgarh, emphasized on the government's efforts to convert villages into production hubs and cities into developed business centres. He highlighted the plans to establish 300 Rural Industrial Parks and set up small industries in villages. He urged more companies like Tatas to support further development of these rural centres by infusing them with modern industries and state-of-the-art technology. By offering infrastructure in these areas, the rural hubs will attract smaller businesses to set up operations here, creating employment and boosting the local economy. It will also improve transportation and delivery services, creating an industrial ecosystem in the rural districts.
Skilling and empowering the rural workforce
Skill development programmes for the rural workforce can transform entire villages into new production centres that will be a major step towards economic and social growth. This has to be accompanied by strategies for promoting and encouraging localised production in rural areas, which can enhance employment opportunities, raise local income levels, and improve the standard of living.
The transformation of villages into production hubs and the establishment of Rural Industrial Parks can play a pivotal role in empowering and upskilling the rural workforce. By providing local employment opportunities, it reduces the need for locals to leave their homes in search of work to urban towns and metros.
Moreover, these initiatives' for training and skill development in the rural hubs can upskill the local workforce allowing them to enter modern industries, increasing their employability and income levels. In the long term, these initiatives can lead to a reduction in poverty, an increase in rural purchasing power, and economic development.
Dr. Alok Shukla, the Principal Secretary of Technical Education in Chhattisgarh, highlighted the importance of collaboration with companies like Tatas in modernizing ITIs. Such partnerships help promote the government's goal to link the youth's educational training, and competencies with the evolving industrial requirements in the state. If youth are equipped with the latest technologies it will help bridge the gap between demand and supply of skilled workforce, creating more job opportunities and encouraging the youth to build their careers within the state. It will establish the state as a desired investment destination for industries looking to embrace Industry 4.0 and smart technologies for their manufacturing processes and set up their factory outlets in these areas.
Conclusion
As more such partnerships come forward, more opportunities for on-the-job training will be available in rural areas. Skill India International Centres across different states will be set up as highlighted in the Indian Union Budget 2023. The digital ecosystem for skilling will be expanded under a unified Skill India Digital platform that will enable demand-based formal skilling and make the youth workforce tech-savvy and open doors for recruitment across all states and rural districts in the country.
The huge talent pool in India needs more support to get trained in technical and non-technical skills and needs to be aware of such industry training programmes. Academic institutions and industry associations can create awareness about these programmes in rural districts and bridge the gap between skill development and employment.
(Priyashree Andley is a Skill and Educational Development Consultant)