Union Budget: FM to walk tightrope to meet demands of all stakeholders
It's going be a tightrope walk for Finance Minister Nirmala Sitharaman when she presents the Union Budget on February 1 -- the last full budget of Modi 2.0 government -- as expectations are high that the government will keep all sections in good humour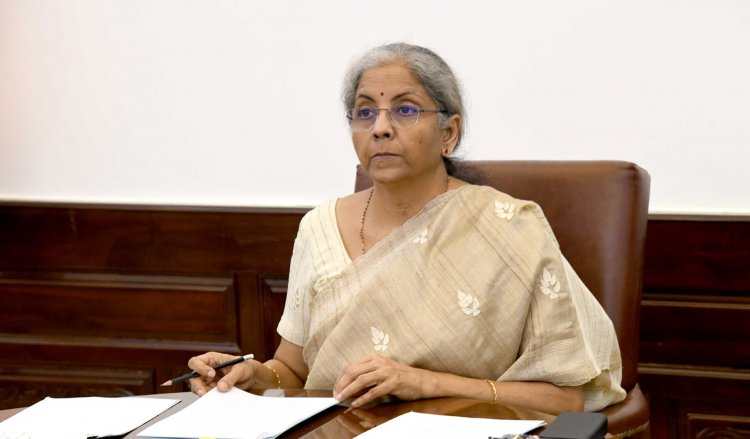 It's going be a tightrope walk for Finance Minister Nirmala Sitharaman when she presents the Union Budget on February 1 -- the last full budget of Modi 2.0 government -- as expectations are high that the government will keep all sections in good humour.
In the run-up to the marathon event, the finance minister held several rounds of discussions with various stakeholders, before giving final touches to the Union Budget for 2023-24.
With Lok Sabha elections due in 2024, it will be interesting to see how the FM meets the aspirations of the common man who is reeling under the price rise. Since this will be the last full Budget before the 2024 general elections, Sitharaman may also announce income tax relief for salary earners, and people in small businesses.
The government might enhance various deductions limits. Given the precipitous drop in the national gross savings from 37 per cent to 27 per cent, the perimeter of Section 80C of the I-T Act needs to be expanded to Rs 2.5 lakh. This will put more money in the hands of the government to bankroll the infrastructure sector or higher capex.
There is also a demand for raising exemption limits for home loans with a view to encouraging more people to buy residential properties, and give a boost to the real estate sector, which is the second largest job creator after agriculture.
In fact, the Budget to be announced will be an exercise of managing several objectives - movement to fiscal prudence, stimulating growth without accompanying inflation, garnering more resources through non-tax measures and providing sops where necessary.
As all these objectives are diverse in nature, Sitharaman will have to exercise considerable dexterity to move ahead decisively on all counts.
India's GDP growth in the current fiscal is estimated to decline to 7 per cent from 8.7 per cent in the previous year requiring the government to take action to boost the economy amid ongoing geopolitical tensions.
With regard to relief to salary earners, tax consultants say it has become an imperative to reduce the personal tax rates for individuals so that there is a degree of equity and fairness in relation to structuring decisions as well as being competitive with other countries.
The startup segment too has high hopes from Sitharaman who would be presenting her fifth Budget. The union government will need to address various demands that will aid the growth of the world's third-largest startup ecosystem.
This year's budget outlay must be directed towards not only cushioning but also adding resilience to Indian agriculture, which saw a challenging period in 2022 with factors such as climate change, supply chain, inflation and geopolitical issues disrupting every economy and triggering a possible global slowdown, apart from the food crisis.