Haryana to manage paddy straw in 5 lakh acres using bio-decomposers
To bring down the cases of paddy stubble burning substantially, the Commission for Air Quality Management (CAQM) has directed the Haryana Government to ensure effective, intensified and strict enforcement of the District Plans and State Action Plan, with special focus on hotspot districts and monitor it on a daily basis to eliminate stubble burning in the state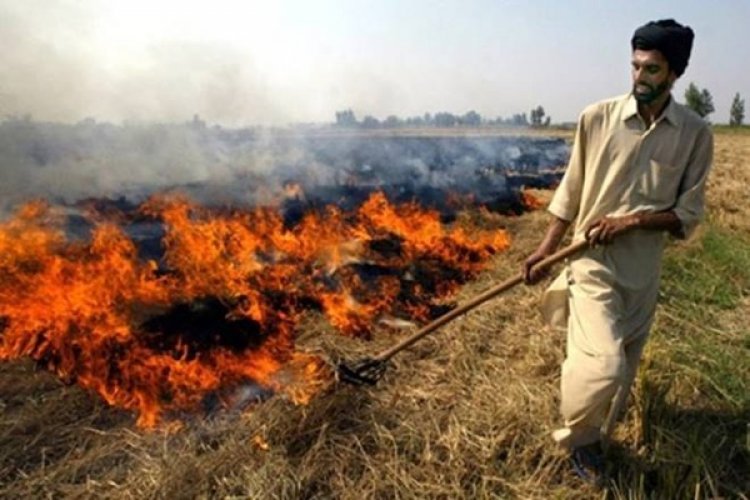 To bring down the cases of paddy stubble burning substantially, the Commission for Air Quality Management (CAQM) has directed the Haryana Government to ensure effective, intensified and strict enforcement of the District Plans and State Action Plan, with special focus on hotspot districts and monitor it on a daily basis to eliminate stubble burning in the state.
Out of the 22 districts of Haryana, in nine districts, the incidents of farm fires are nil or very minimal as per 2022 data on stubble burning.
However, in respect of four districts -- Palwal, Panipat, Rohtak and Sonipat - farm fires incidents have been brought down below 100 last year. The hotspot districts where the farm fire incidents are more than 500 are Fatehabad, Kaithal and Jind.
But, the districts of concern are Sirsa, Kurukshetra, Karnal, Ambala, Yamuna Nagar and Hisar.
Envisioning drastic reduction of stubble burning incidents in Haryana through effective enforcement of the State Action Plan, the Commission for Air Quality Management in NCR & Adjoining Areas (CAQM), recently took stock of the preparedness of the Haryana Government to bring down stubble burning cases drastically during the paddy harvesting season of current year.
During the meeting with the Commission, top officials of the state government promised to take all necessary steps, actions and measures in right earnest to effectively implement the State Action Plan to achieve drastic reduction in case of stubble burning during the current paddy harvesting season.
As per the State Action Plan, the total area under paddy is estimated to be 14.82 lakh hectares and a paddy straw generation of non-basmati paddy is expected to be more than 7.3 million tonnes.
Four meetings have already been held by CAQM to finalise the action plan and review the preparedness and implementation of State and District Action Plans for the current paddy harvesting season.
This year, CAQM has also sought the district-wise Action Plans along with the State Action Plan. CAQM has also issued Statutory Directions for strict implementation of Action Plan.
During the latest review meeting, DCs of the districts concerned assured that mechanisms are in place towards management of straw in their respective districts through in-situ and ex-situ management.
The status of availability of machinery was also deliberated upon, alongside the use of straw as fodder and management of straw through bio-decomposer application.
Haryana is currently having more than 80,000 crop residue management machineries. The overall availability of machines and procurement of new machines were also reviewed. Optimal utilisation of machines by mapping of demand and supply was reiterated in the review meeting.
Based on the satellite data for Kharif Season 2022, hot spot villages and districts have been identified for the current year as part of micro planning based on active fire location.
Most of the Red Zone villages are located in the Districts of Fatehabad (49), Kaithal (36), Jind (24), Sirsa (11) and Karnal (10).
Various financial incentives and schemes are being implemented in Haryana to achieve substantial reduction of paddy residue burning during the current harvesting season.
The state government has also taken initiative to manage five lakh acre paddy area through Pusa Bio Decomposer and will provide kits to farmers free of cost.
With the State Action Plan for the control on paddy stubble burning in place, Haryana is expected to witness drastic decline of the paddy stubble burning cases this year.