UPL included in S&P Global Sustainability Yearbook 2021
UPL Ltd. has been included in the S&P Global Sustainability Yearbook 2021 for Demonstrating Excellence in Corporate Sustainability. It is the only company in the crop protection sector to get a position in the Yearbook.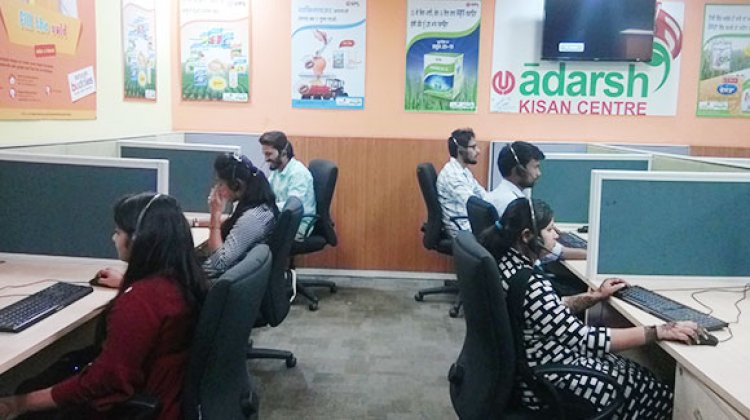 On February 8 UPL Ltd announced its inclusion in the S&P Global Sustainability Yearbook 2021 for its strong performance in environmental, social and governance risk management. The SAM Corporate Sustainability Assessment (CSA) is issued annually by S&P global.
UPL Ltd. Has not only secured a spot in this prestigious yearbook this year but is also the only crop protection company globally to do so, securing its position as an industry leader. It is one of the 633 companies globally and 21 in India to have featured in the yearbook.
Manjit Jus, Global Head of ESG Research, S&P Global said: "We congratulate UPL for achieving a place in the Sustainability Yearbook 2021. With over 7,000 companies assessed, an inclusion in the yearbook is a true statement of corporate sustainability excellence."
SAM CSA evaluates over 7000 companies around the world for sustainability practices. In order to be listed in the yearbook, companies must score within the top 15% of their industry and must achieve an S&P Global ESG Score within 30% of their industry's top-performing company.
SAM offers insights highlighting opportunities and risks deriving from economic, environmental, and social trends and developments that have an impact on the competitive position of companies in 61 industrial sectors analysed. Since 1999, SAM has been conducting the annual CSA and has compiled one of the largest and most comprehensive global databases on corporate sustainability.
"We are honoured to be included in The Sustainability Yearbook 2021, proving our leadership in sustainability," said Jai Shroff, CEO of UPL. "With sustainability at top of mind for multiple stakeholders, UPL intends to keep the momentum going and will continue to hold ourselves accountable through measurable performance. This is one of the ways in which we will achieve our mission to change the game and make every single food product more sustainable."
In addition to the companies' sustainability scores derived from the CSA, a qualitative screen based on SAM's Media and Stakeholder Analysis (MSA) is applied to determine eligibility for inclusion in the Sustainability Yearbook. The MSA is based on an examination of media coverage and publicly available stakeholder information provided by RepRisk ESG Business Intelligence and evaluates a company's response to critical sustainability issues that may arise during the year.
The Dow Jones Sustainability Index (DJSI) has rated UPL 100% in environmental reporting, water-related risks and social reporting. The company scored 100% in 22 questions out of 37 questions under environmental dimensions. Additionally, Sustainalytics, a specialist unit of Morningstar and one of the world's most respected ESG indices, ranked UPL No. 1 AgChem company for Environmental, Social and Governance risk management.
UPL is a global provider of sustainable agriculture products and solutions, with annual revenue exceeding $5 billion. Through OpenAg, it is focused on facilitating progress for the entire agricultural value chain. One of the largest agriculture solutions companies worldwide, it has a robust portfolio consisting of biologicals and traditional crop protection solutions with more than 13,600 registrations. UPL has a presence in more than 130 countries.