NCDC & S-VYASA launch 2-month long online yoga programme
NCDC has launched a two-month-long yoga programme online, thrice a week, from June 14 for its employees and members of cooperatives across the country. Yoga experts from S-VYASA will conduct the virtual yoga classes.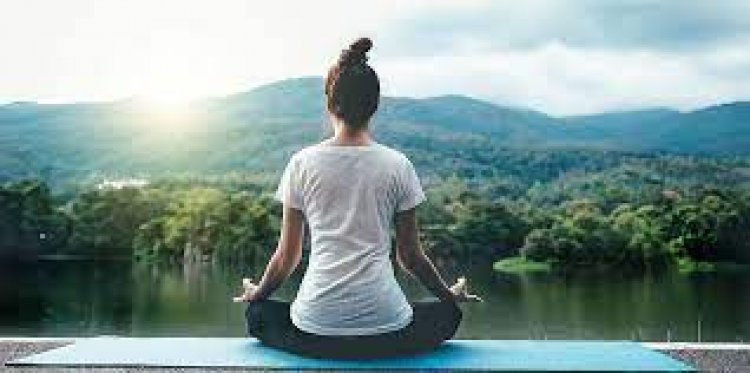 New Delhi
The National Cooperative Development Corporation (NCDC) has launched a two-month-long yoga programme online, thrice a week, from June 14 for its employees and members of cooperatives across the country. According to a press release issued by NCDC, the move has been made in the backdrop of the Covid-19 pandemic bringing to the fore the key role of yoga in building immunity and relaxing the body and mind, besides in leading to faster healing post-infection.
The press release says the yoga experts from the Swami Vivekananda Yoga Anusandhana Samsthana (S-VYASA), the unique Global Yoga University based out of Bengaluru, will conduct virtual yoga classes. Classes will be held on Monday, Wednesday and Saturday from 6 to 7 in the morning, till August 14, starting as a preparation for the International Yoga Day on 21 June.
The session is being held as a rural healthcare-focused Ayushman Sahakar initiative of NCDC and as part of a pact signed between by NCDC with S-VYASA. Both these organizations have also agreed to jointly set up yoga wellness centres and naturopathy facilities across the country through local cooperatives.
Amit Singh, the yoga expert and CMO from S-VYASA Hospital who will conduct the sessions, said that yoga participants will be taught postures involving relaxation, physical flexibility and breathing exercises.
"Yoga's importance in increasing immunity is known to the masses, more so in the Covid-19 situation. There have been various clinical findings which have shown that yoga can not only boost body immunity but also ensure the mental well-being of people," he said. The expert asserted that yoga should be seen as a science that can effectively lower stress-inducing hormones, strengthen the nervous system and stimulate the lymphatic system while removing toxins from the body.
Thanking Guruji Nagendra, Chancellor of S-VYASA, for the joint programme by NCDC and S-Vyasa, NCDC MD Sundeep Nayak said that the programme aimed at bringing benefits of yoga to rural areas. He added that the series of online yoga sessions on the Sahakar Cooptube channel on YouTube is meant for the well-being of the NCDC employees across the country, besides the members of the cooperatives in rural areas. NCDC also runs a Health Talk series from time to time and experts from institutions like the AIIMS interact with the NCDC staff and the members of the cooperatives.
Nayak described yoga as blessings from the Indian heritage for the global community, says the release. Yoga wellness centres in rural areas are expected to make good business models for cooperatives to strengthen the healthcare delivery system.