IFFCO achieves highest ever profit of PBT Rs 4000cr; braces for Agri 2.0
IFFCO has witnessed two major developments this financial year (2022-23) -- its expected Profit Before Tax (PBT) is more than Rs 4,000 crore which is the highest ever profit and two, IFFCO's Nanotechnology being a game changer not only by the farmers but also by the government, IFFCO MD Dr. U. S. Awasthi said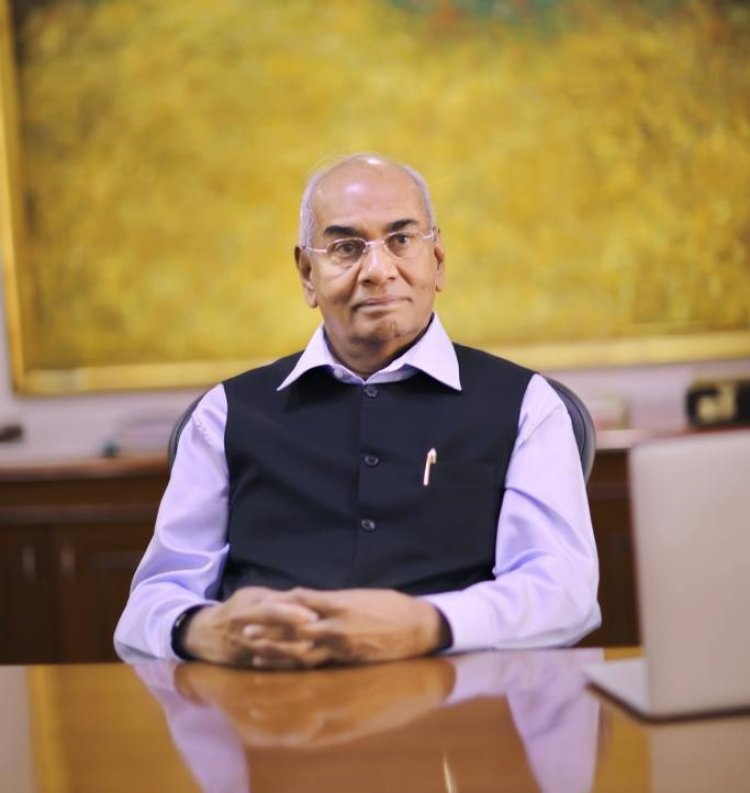 Dr. U S Awasthi, Managing Director, IFFCO
IFFCO has witnessed two major developments this financial year (2022-23) -- its expected Profit Before Tax (PBT) is more than Rs 4,000 crore which is the highest ever profit and two, IFFCO's Nanotechnology being a game changer not only by the farmers but also by the government, IFFCO MD Dr. U. S. Awasthi said.
He said IFFCO's advancement in the field of agriculture in the form of Nanotechnology has been a front-runner for the fertilizer sector this past year. FCO approval was also granted to IFFCO Nano DAP which is an historic move and was appreciated by Prime Minister Narendra Modi.
Technological Innovations like Nano Urea Liquid & Nano DAP are shaping the future of the Agri-Food Sector by minimizing problems of environment & human health, also reducing the input cost thus improving food security & securing productivity, he said.
Awasthi said IFFCO Nano Urea has received a tremendous response from the Farmers and Stakeholders across the country.
"We were able to accomplish a sale of more than 3.26 crore bottles of our IFFCO Nano Urea Liquid in the FY 2022-23. IFFCO's step towards sustainable agriculture in the form of Nanotechnology has been a game changer for the fertilizer sector this past year. We have also produced 21.60 Lakh MT equivalent of urea in the form of 4.80 Crore IFFCO Nano Urea Bottles.
"With collective efforts and dedication of our Team, we were able to achieve efficient operations resulting in production of 95.62 Lakh MT of fertilizers, which includes 48.80 Lakh MT Urea, 30 lakh MT DAP and 46.75 Lakh MT NP/NPK/DAP/WSFs & Specialty Fertilizers during FY 2022-23 from IFFCO Plants," he said.
Awasthi said, "I am glad to share that our Profit Before Tax (PBT) is expected to be more than `4000 crores which is the highest ever profit for IFFCO. The expertise of Strategic Management Group has ensured profitable operations & higher financial returns from overseas ventures. During FY 2022-23, the valuation of IFFCO group has been estimated to be over `1.05 lakh crore."
He noted with delight that IFFCO Pradeep Plant not only achieved world's highest Annual Phosphoric Acid Production of 8.4 lakh MT of 100% P2O5 from a single stream phosphoric acid plant, but also crossed the 2 million MT fertilizer production milestone for the first time since its inspection and achieved 114% capacity utilization.
In the year 2022-23 Phulpur-II unit produced & dispatched more than 12.20 Lakh MT Urea which is all-time highest with all-time minimum energy consumption of 5.14 Gcal /MT for Urea. Also, we achieved the lowest ever composite energy consumption of 5.25 GCal per MT Ammonia Urea units of Urea.
In Kalol Plant we achieved the highest ever yearly Ammonia & Urea Production of 4 Lakh MT & 6.61 Lakh MT respectively during the FY 2022-23. I'm happy to share that this past FY Kandla Unit has been awarded the Certificate of Merit for outstanding performance as second highest customs duty payer for the year 2022-23 by Customs Department under Importers Category.
He also said that IFFCO was ranked 1st among the top 300 cooperatives of the world by World Cooperative Monitor, ICA this year. We have moved our conventional Data Centre to a highly advanced & secured, scalable oracle-based cloud infrastructure hence we have now enhanced our IT Security.
"We are heading towards Agriculture 2.0, an era of use of Advanced Technologies & Artificial Intelligence in the field of Agriculture. Advanced Agri-Technology and precision farming have taken Agro-economy to new heights," he added.