Barton Breeze introduces bank guarantee for hydroponic farms
It has become the first-ever player in the Indian agri-tech industry to provide a bank guarantee for commercial hydroponic farms.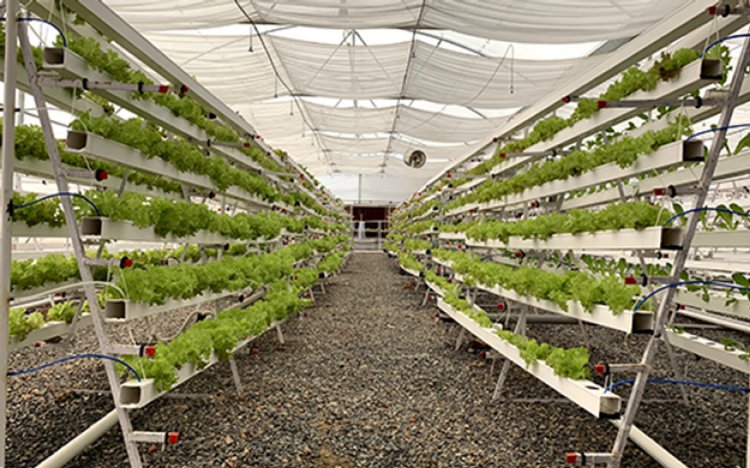 Barton Breeze, a leader in commercial hydroponic farming in India, has recently started offering bank guarantees to its business-to-business (B2B) customers through a nationalized bank of India. The bank guarantee is provided on end-to-end business models and executes projects on a turnkey basis that further reduces investment risks for customers.
A country like India has an arid climate which poses challenges to agriculture activities in the country. This gives rise to the adoption of hydroponic farming that does not require soil for growing plants. Since hydroponic produce can be grown in nutrient-rich water, it possesses a number of benefits for health-conscious people. With an increased interest of people in hydroponic farming and considering it requires decent capital investment, Barton Breeze has announced to provide a bank guarantee to B2B customers to offer a sense of security in terms of achieving the desired return on investment (RoI).
Bank guarantee reduces the financial risk involved in the business transaction. Due to low risk, it encourages urban farmers to expand their business.
Commenting on the new announcement, Shivendra Singh, founder of Barton Breeze, said, "Hydroponic has several benefits for commercial farms. However, many customers are not completely aware of its environmental and financial contribution. Which makes them skeptical of investing in a hydroponic setup. Our distinguished approach of providing a bank guarantee to B2B customers ensures a risk-free transaction. With this strategic step, we look forward to strengthening our relationship with customers."
"We at Barton Breeze believe in coming up with customer-centric solutions. With technology-based hydroponic farm set-up supported by a bank guarantee, we envision becoming the most preferred commercial hydroponic farming player in the agri-tech space", he added.
Hydroponic farming creates highly productive agri-models for the new-age farmer. It uses controlled sustainable technology and modern farming techniques that result in three times more crop yield than in soil farming. It makes the farmer achieve the greatest volume and highest quality of produce possible by growing crops throughout the year while generating a consistent flow of income.
Barton Breeze's hydroponic kits are integrated with sustainable technology and modern farming techniques. They create highly productive models for the new-age farmer, reduce the cost of cultivation and optimize the natural asset base in the long term.