Farm loan waiver promise and election outcomes
The Congress, in its manifesto in Madhya Pradesh and Chhattisgarh, has promised to waive farmers' loans up to Rs 2 lakh and in Telangana up to Rs 1 lakh. The manifesto for Rajasthan has not been released yet, but in the election rallies, the party leaders have promised the farmers that if it returns to power in the state, the loans of the farmers will be written off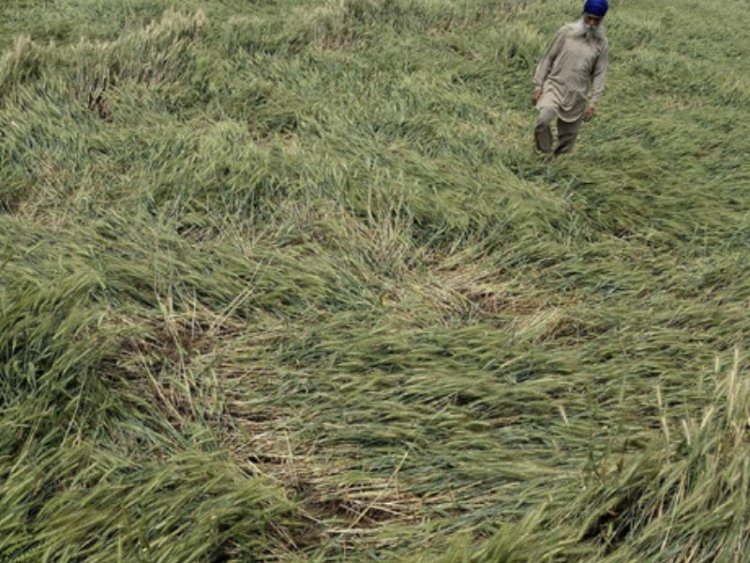 Representative Image
In the ongoing assembly elections in five states, the Congress has played its most tried and tested trick and promised loan waiver to farmers.
The Congress, in its manifesto in Madhya Pradesh and Chhattisgarh, has promised to waive farmers' loans up to Rs 2 lakh and in Telangana up to Rs 1 lakh. The manifesto for Rajasthan has not been released yet, but in the election rallies, the party leaders have promised the farmers that if it returns to power in the state, the loans of the farmers will be written off.
Even in the 2018 assembly elections, the Congress had promised farmer loan waiver, and reaped electoral benefit in Madhya Pradesh, Chhattisgarh and Rajasthan where the party came to power with majority. After forming the government in all three states, it kept this promise. Although the Congress government in Madhya Pradesh fell within 15 months, the BJP government formed after that too waived the loans of defaulter farmers under the Farmer Loan Waiver Scheme.
Questions often arise regarding farmer loan waiver. Economists and experts say that this affects the economy of the country and the state and spoils the debt culture. On the other hand, farmer organizations say that if the government can waive or restruture corporate loan, then why not from farmers. However, the farmers loan waived is very less compared to the loan written off for industrial houses.
According to an SBI report, from 2014 to July 2022, states have waived loans worth Rs 2.5 lakh crore of farmers, whereas till that time they had loans (all types) of more than Rs 16 lakh crore.
In the budget for the financial year 2023-24, the central government had increased the target of agricultural loan to Rs 20 lakh crore.
Regarding farmer loan waiver, NITI Aayog member Prof. Ramesh Chand had said in an interview to Rural World, an associate publication of Rural Voice, "If a major natural disaster occurs, then in that situation it can be justified. Unless a major crisis occurs, loan waivers cause significant damage to the institutional credit delivery system. Under normal circumstances such things should be avoided."
When was the first loan waiver?
First of all, VP Singh government had waived the loans of farmers across the country in 1990. Then this amount was Rs 10,000 crores. After this, the Manmohan Singh-led UPA government had waived about Rs 71,000 crore of farmers in 2008-09. UPA got the benefit of this decision in the next general elections and UPA returned to the Centre in 2009. After this it became a 'brahmastra' for political parties to gain power.
Since 2014, about a dozen state governments have waived the loans of farmers. At some places the loans of small and marginal farmers were waived, while at some places a fixed amount was decided for all farmers.
After 2014, Andhra Pradesh waived loans worth Rs 24,000 crores, then Telangana waived loans worth Rs 17,000 crores. In 2016, Tamil Nadu waived Rs 6,000 crore, in 2017 Maharashtra waived Rs 34,000 crore, Uttar Pradesh Rs 36,000 crore and Punjab waived Rs 1,000 crore.
Since 2018, loans worth about Rs 40,000 crore have been waived in Madhya Pradesh, about Rs 9,000 crore in Chhattisgarh and more than Rs 18,000 crore in Rajasthan.