PHDCCI asks for early adoption of BIS specification for pet food, rational GST rates and revised animal health certificate
In a letter written to Atul Chaturvedi, Secretary, Department of Animal Husbandry, a recommendation has been made, among other things, for early adoption of BIS specification IS 11968:2019 for pet food for dogs and cats as a mandatory standard for the pet food industry. The letter comes from Sanjay Aggarwal, President, PHDCCI.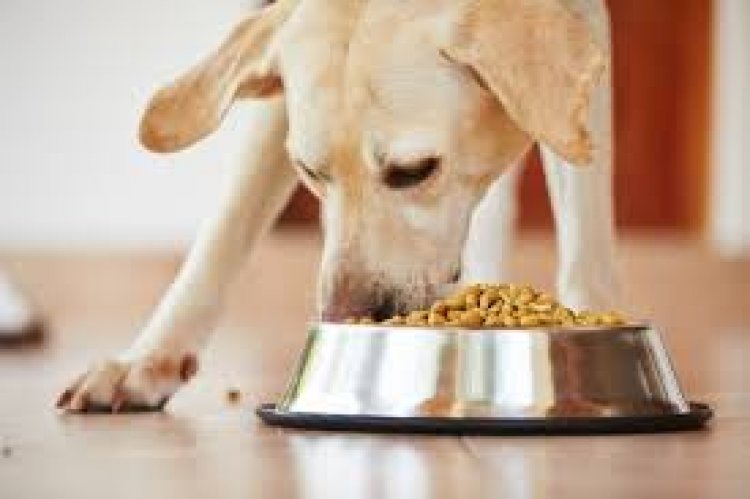 In a letter dated 22 June 2021, Sanjay Aggarwal, President, PHD Chamber of Commerce and Industry (PHDCCI) has made a few recommendations to Atul Chaturvedi, Secretary, Department of Animal Husbandry. The letter requests the Secretary for support and intervention of the Department for (i) early adoption of the Bureau of Indian Standards (BIS) specification IS 11968:2019 for pet food for dogs and cats as a mandatory standard for the pet food industry; (ii) classification of animal food (cat and dog feed) at 5% Goods and Services Tax (GST) under Chapter 23 at par with other animal feed; and (iii) early notification of the revised animal health certificate acknowledging heat treatment (70°C for 30 minutes) as inactivation step which eliminates the risk of avian influenza. An annexure has been attached for each of these recommendations.
The letter says that India is emerging as a potential market for pet food, driven by consumer awareness towards the benefits of pre-packaged food on pet's health along with the embracing culture of pet companionship. "Indian pet food Industry and its growth is primarily driven by significant pet population of 2.5 crore pet dogs and 4.5 million cats. At present, there is not enough capacity of Indian industry to manufacture and cater to the growing demand (@20%) of pet food, and there is a huge dependency on imported food and ingredients."
The pre-packaged pet food market is estimated at Rs 2,500-2,700 crore, adds the letter, and has emerged as a clear solution to many concerns like lifecycle dietary needs, storage, quality, nutrition, shelf life, bulk versus smaller packages, storage temperature, shelf life, etc. According to industry experts, less than 15-18 percent of this market is catered to domestically.
Against this backdrop, the letter infers that the pet food industry in India needs a policy push and support from the Department to maintain the growth momentum.
Annexure 1 states that "presently the pet-food industry is very fragmented. There is no uniformity in manufacturing practices, ingredients, labelling and packaging etc." Besides, pet owners are confused about nutritional requirements and contaminants. This leads them to resort to "home-cooked food for their pets, greatly hampering the growth of the pets and the pet-food industry." The adoption of the BIS standard will, therefore, not only benefit the end consumer but also give a great boost to the local dog/cat food manufacturing industry, besides increasing the export prospects.
Annexure 2 draws attention to the tax aspect. Pet foods are categorized at a GST rate of 18%, whereas all other products of Chapter 23 are categorized under either 0% or 5% GST tax slab. The industry is likely to grow at above 20% in the next five years, says the annexure, if facilitated by rational tax rates. Besides, pet food uses ingredients and processes similar to those used in producing feed for poultry or aquatic animals. Moreover, Indian regulations dealing with quality of food standards for animal feed apply to pet foods as well. The annexure, therefore, requests that the pet foods be classified under the 5% GST category at par with the animal feed.
According to Annexure 3, the domestic manufacturers are facing a "challenge" in the import of ingredients of animal origin for the pet food industry due to the revision of Animal Health Certificate conditions as part of notification is yet not notified. There is a draft certificate dated October 26, 2015, by the Department of Animal Husbandry, Dairying, and Fisheries, Government of India, removing the earlier requirement that a processing facility needed to be located outside 25km radius from an avian-influenza-infected area and introducing some new text and requirements in comparison to the earlier protocol. But its formal notification is pending.
Besides, says the annexure, the Action Plan for Prevention, Control & Containment of Avian Influenza published by the Department of Animal Husbandry and Dairying, Government of India and the "FSSAI — Guidance Note — Safe handling, processing & consumption of poultry meat and eggs during bird flu outbreak" clearly state that "poultry meat cooked at more than 70°C temperatures for 30 minutes inactivates the virus and it is absolutely safe to consume properly cooked poultry meat and eggs" and that "proper cooking inactivates the virus present inside the meat and eggs." It also cites a WHO news release to this effect.
When it is established that properly cooked poultry meat, pork and ingredients of animal origin pose absolutely no health risks to humans, says the annexure, the New Veterinary Health Certificate will only reaffirm that there is control on instances of infection spreading to humans.
Unfortunately, restrictive policy conditions have put a complete freeze on imports of pet food and ingredients, especially from countries like Belgium, France, Austria, which are major producers of pet food and have experienced an early outbreak of avian influenza in some parts of their country, says the letter.
Most of the pet food and ingredient importers, dependent on supplies from France, Austria and Belgium, have run out of inventory, and are unable to cater to the demand of the market. Ultimately, it is the cats and dogs that are deprived of the food which is a fundamental need for their health and well-being.