FPOS under TReDS: Samunnati powers invoice discounting transaction of Rs.3.5 crores
Samunnati, India's Open Agri Network, has announced that it has onboarded its first Farmer Producer Organisation (FPO) on TReDS and completed a transaction of discounting invoices worth Rs. 3.5 Crores through Invoicemart on the platform. While TReDS is popular among Micro, Small, and Medium Enterprises (MSMEs), this is the first time a Farmer Producer Company has significantly benefited from invoice discounting in the context of FPO financing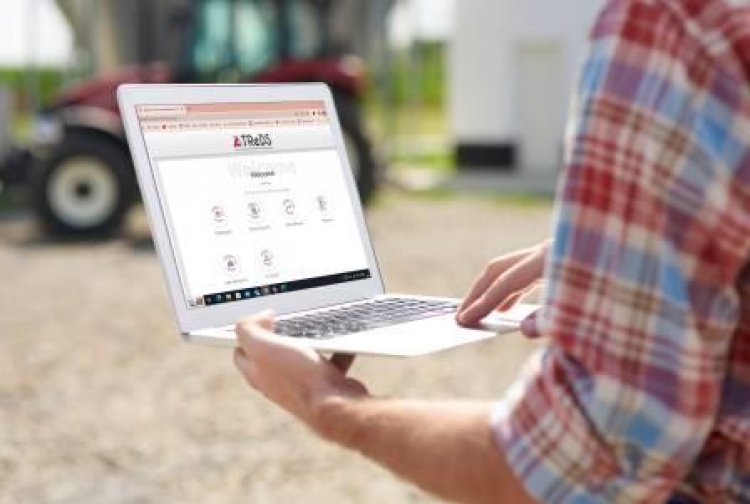 Samunnati, India's Open Agri Network, has announced that it has onboarded its first Farmer Producer Organisation (FPO) on TReDS and completed a transaction of discounting invoices worth Rs. 3.5 Crores through Invoicemart on the platform. While TReDS is popular among Micro, Small, and Medium Enterprises (MSMEs), this is the first time a Farmer Producer Company has significantly benefited from invoice discounting in the context of FPO financing.
The FPO is a pioneering farmer collective from Tamilnadu and has been associated with Samunnati for more than five years. Taking a holistic perspective, Samunnati is providing all-round support to the FPO including customized financial solutions, training and capability building, and market linkage.
A foresighted initiative of the Reserve Bank of India, TReDS aims to regulate trade receivables among MSMEs, large corporates, and financiers. TReDS is an electronic platform that facilitates the financing and discounting of trade receivables of MSMEs through multiple financiers. Its primary utility is to resolve one of the most critical issues for small businesses – managing cashflows for business continuity. RBI's efforts to strengthen TReDS and encourage digital financing for small businesses will benefit FPOs in India by reducing the burden of working capital through invoice financing. The platform allows for receivables that are due from corporates, Government Departments, Public Sector Undertakings (PSUs), and other buyers to be discounted.
Under TReDS, MSMEs get a transparent bidding system, as the settlement happens via NPCI, which is digitized end-to-end providing a seamless experience for all participants. TReDS has several salient features, including easy access to funds, no paperwork, a single platform for sellers, buyers, and financiers, online transactions, competitive discount rates, seamless data flow, and standardized practices. It is considered a welcome step towards augmenting the trade account receivable management of micro, small, and medium enterprises.
Samunnati, a registered buyer on TReDS since September 2020, has quickly become one of the most active participants on the platform by onboarding more than 75+ new suppliers mainly, MSMEs to date and increasing its banking limits over the years towards Priority Sector Lending. In the year 2021-22, Samunnati has onboarded 30+ new suppliers and facilitated transactions worth Rs. 100 Crores through TReDS. Samunnati is one of the first players in the agri sector to discount such a substantial amount through TReDS. Samunnati is proud to be at the forefront of enabling FPOs and MSMEs in the agriculture sector to benefit from TReDS and Priority Sector Lending.
Speaking about this Mr. Anil Kumar SG, Founder and CEO, Samunnati said "We are extremely pleased and proud to onboard one of our most valued FPO partners on TReDS and it is evident that FPOs can also get benefitted from TReDS like MSMEs. This is just the beginning and there exists a huge opportunity waiting to be tapped into. It also serves as an inspiration that needs to be replicated among other FPOs across India. This move assumes great importance in the context of enhancing FPOs' access to finance particularly, to customized solutions tailor-made to their specific needs ensuring business continuity and uninterrupted operations."