Farmers suffer as mustard price fall below MSP due to low price import of edible oils
Mustard prices are ruling below the MSP of Rs 5,450 per quintal by Rs 1,000-1,200 per quintal in mandis across the country. Under price support scheme (PSS) procurement of mustard is not sufficient to give relief to farmers to make their produce at MSP.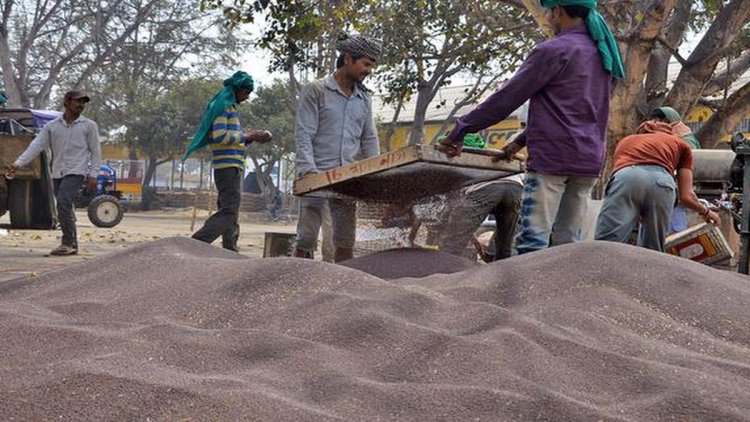 mustard price fall below MSP.
On the one hand, the government wants to make the country self-sufficient in edible oils and for this it is running mission to encourage domestic production of oilseed, while on the other hand it has allowed import of edible oils at a very low rate of import duty. This situation is forcing mustard farmers to sell their produce at a rate below minimum support price (MSP) in the mustard producing states of Rajasthan, Haryana and Punjab.
Mustard prices are ruling below the MSP of Rs 5,450 per quintal by Rs 1,000-1,200 per quintal in mandis across the country. Under price support scheme (PSS) procurement of mustard is not sufficient to give relief to farmers to make their produce at MSP.
According to data from the Solvent Extractors Association of India (SEA), an organisation of producers of edible oils, the import of vegetable oil (edible and non-edible oil) has increased by 6 per cent to 11,72,295 tonnes in March 2023, compared to March 2022. In this, the share of edible oils was 11,35,600 tonnes and that of non-edible oils was 36,693 tonnes. In the last five months (November 2022-March 2023), a huge jump of 22 per cent has been registered in the import of edibe oil as compared to the same period of the previous year (November 2021-March 2022).
Read This Also: Dhara cooking oils gets cheaper by Rs 15-20 a litre
Bhagirath Chowdhary, founder director of South Asia Biotechnology Center and NABARD Agricultural Export Facilitation Centre, Jodhpur, told Rural Voice, "Farmers have reaped a record harvest of mustard last year. This year also sowing was done in record area and production is expected to reach a new high, then why permission was given to import palm oil. When it is known that record production is taking place and farmers are getting good prices, then what was the need to import big quantity of palm oil. This affected the price of mustard in the country and the price went below the MSP. That too was done when the new mustard crop was about to hit the market. This policy is not in the interest of the farmers in any way. This will discourage the farmers."
Related video: https://www.youtube.com/watch?v=FI7rWSAZx-0
Due to sharp increase in imports, the average price of mustard has reached Rs 4200-4700 per quintal. Compared to the price of 2021, the market price has remained almost half. That year the farmers got the price of mustard up to Rs 8000-9000 per quintal. Whereas in 2022 the average price was Rs 7000 per quintal. The increase in imports is taking place when the government itself in its second advance estimate has estimated the production of mustard and rapeseed to be a record 128 lakh tonnes in 2022-23. There was a record production of 117.46 lakh tonnes in 2021-22. While the total production of oilseed crops has been estimated to be 40 million tonnes.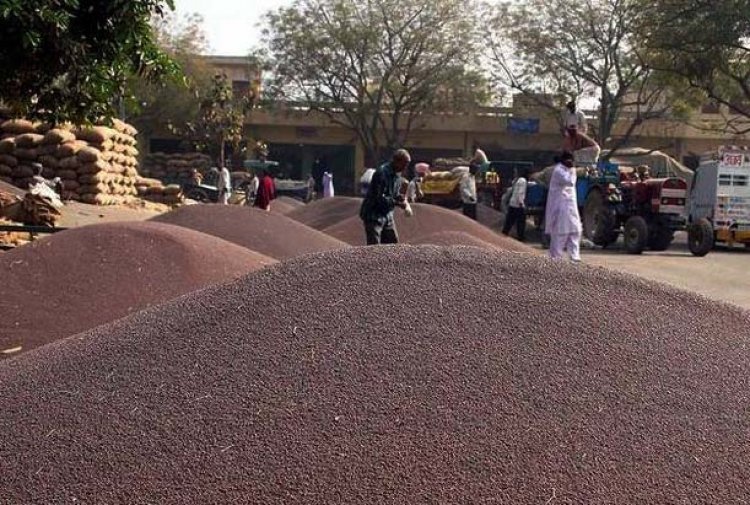 Yudhvir Singh, national general secretary of the Bharatiya Kisan Union (BKU), told Rural Voice while talking on the below MSP price of mustard, "The government has harmed the farmers by continuing to allow cheap edible oils from January to March. Because of this, the price of mustard which was supposed to be sold at Rs 6000 per quintal has come down to Rs 4400 to 4500 per quintal. In this regard, we had also demanded in the meeting held recently with the Union Agriculture Minister that import of cheap oil should be stopped after September-October. If the farmers do not get the right price for mustard, the most important of the oilseed crops, then how will the farmers be encouraged to produce it. In the current situation how can we expect to be self-sufficient in edible oils."
Under the PSS which is a market intervention scheme, the government procures mustard at MSP through NAFED. As on May 4, 2023 NAFED has procured only 4.77 lakh tonnes of mustard. Government procurement has been stopped in Haryana. According to the information given by NAFED on its official Twitter handle, till May 4, 2023, 3,47,105 tonnes of mustard has been procured in Haryana. While Rajasthan, the largest producer of mustard, has procured only 34,980.18 tonnes. NAFED has procured 71,759.97 tonnes of mustard in Madhya Pradesh and 23,058.56 tonnes in Gujarat. It is not difficult to understand how such a low purchase will affect the market price.
Read This Also: Coop mills urge PM to raise MSP of sugar to Rs 37.20 a kg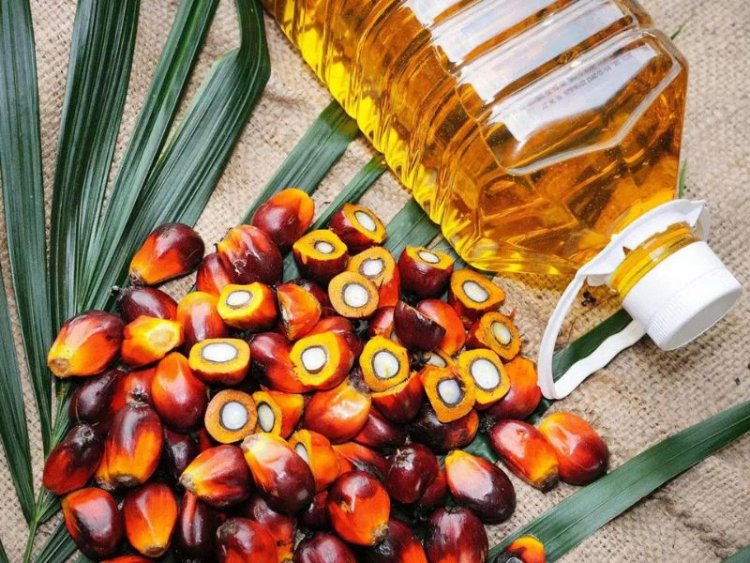 Ratan Singh Maan, president of BKU Haryana, told Rural Voice, "This year unseasonal rains, hailstorm and prolonged cold wave have affected the productivity of mustard. In such a situation, the farmers were hopeful that they would be able to get the right price for the crop from government procurement only. But in Haryana, the procurement was stopped ahead of time and the farmers were handed over to the market. Due to the import of cheap edible oils, the market price of mustard has gone below the MSP. In such a situation, it has become the compulsion of the farmers to sell the crop at half price. It seems from the policy of the present government that government procurement will stop in the coming years."
As per the final sowing figures, mustard was sown in 98.02 lakh hectares in Rabi season 2022-23. This is 6.77 lakh hectares more than 91.25 lakh hectares in 2020-21. This is a new record of mustard area. Last season also saw a new record in sowing area which led to a record yield.