SKM will decide its stance on the farmers' movement on December 4
The President of India has given his assent to the Farm Laws Repeal Bill, 2021. The Parliament had passed the bill in both the houses on November 29 as soon as the Winter Session began. On the other hand, SKM has written an open letter with six-point demand to the Prime Minister and asked for talks to be started on these demands. A legal guarantee of Minimum Support Price is the most prominent of these demands. Meanwhile, speculations are rife that the farmers' movement will continue. However, a prominent member of the SKM says, "Whatever decision has to be made regarding the future of the movement will be made on December 4."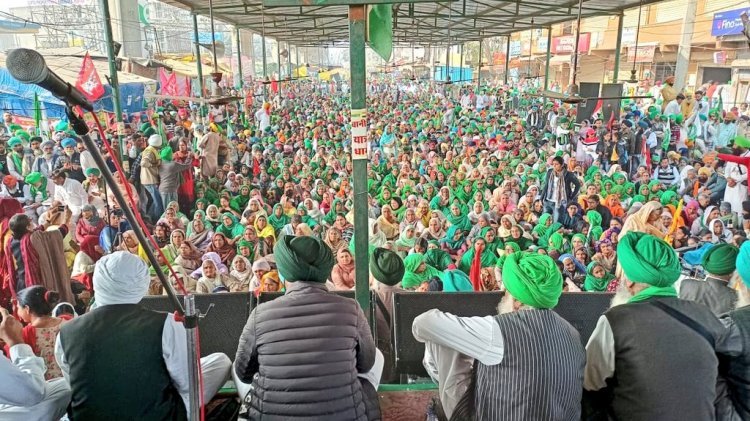 President Ram Nath Kovind has given his assent to the Farm Laws Repeal Bill, 2021. The Parliament had passed the bill in both the houses on November 29 as soon as the Winter Session began.
On the other hand, the Samyukta Kisan Morcha (SKM) has written an open letter with six-point demand to the Prime Minister and asked for talks to be started on these demands. A legal guarantee of Minimum Support Price is the most prominent of these demands.
Meanwhile, speculations are rife that the farmers' movement will continue. However, a prominent member of the SKM says, "Whatever decision has to be made regarding the future of the movement will be made on December 4." He adds, "There is no basis for the speculations being made at present."
The said member told RuralVoice that the SKM committee held its meeting today and there would be another meeting on Thursday. "We are adamant about our demands and the SKM meeting on December 4 is going to be very crucial."
Some of the sources say, on the other hand, going by the government's mood to bring the movement to an end, it appears that the government may give its consent to most of the farmers' demands even before December 4.
Meanwhile, the SKM has issued a statement saying that it condemns the government's constant efforts of dividing the farmers instead of starting formal talks and replying formally to the SKM letter that reminds the government about the pending demands. The farmer organizations are united about their demands from the government and the SKM is waiting for the government to hold formal talks with all necessary details. The SKM statement says that it strongly clarifies that the SKM venues continue to exist around Delhi as earlier and that there is no rift among the constituent organizations of SKM.