Breaking the Barriers: Overcoming Challenges to Unlock the Next Blue Revolution
Seafood is also a significant contributor to global food security, particularly in developing countries where it provides an essential source of protein and other nutrients. In 2020, global fishery production is 214 Million tons and market value of $414 Billion, supporting millions of people's livelihoods & employment in fishing, aquaculture, processing, and marketing etc.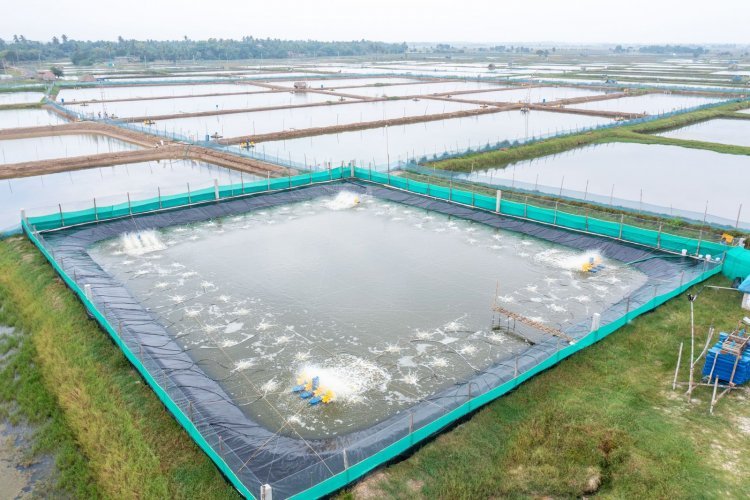 Seafood is an essential source of animal protein that plays a critical role in meeting the global demand for protein. According to the United Nations Food and Agriculture Organization (FAO), around 20% of the world's population relies on fish as their primary source of protein. Seafood is also a significant contributor to global food security, particularly in developing countries where it provides an essential source of protein and other nutrients. In 2020, global fishery production is 214 Million tons and market value of $414 Billion, supporting millions of people's livelihoods & employment in fishing, aquaculture, processing, and marketing etc.
Also, in other hand, seafood is the most efficient protein generator, to get a 1 kg of fish, 1.2 Kg of feed is required whereas 2Kg for poultry, and 5 Kg for beef., making a more sustainable choice. Global per capita fish consumption has grown 3X in the last decades which signifies its importance in global food security.
We get seafood from two sources majorly, Marine capture and Aquaculture. Aquaculture is the farming of aquatic organisms, such as fish, shellfish, and aquatic plants, in controlled environments such as ponds, tanks, or cages.
Due to overfishing in the last several decades and climate change, the contribution from marine capture is a downtrend. Aquaculture is filling the gap so tremendously and providing fish for the world. Today, 1 out of 2 fish comes from land than oceans, which signifies the importance of aquaculture in our daily lives. It's expected that, in another decade, 75% of global fish production comes from aquaculture due to the advantages such as sustainability, reducing pressure on our marine resources, controlled environment, and able to implement technologies to improve productivity and efficiency.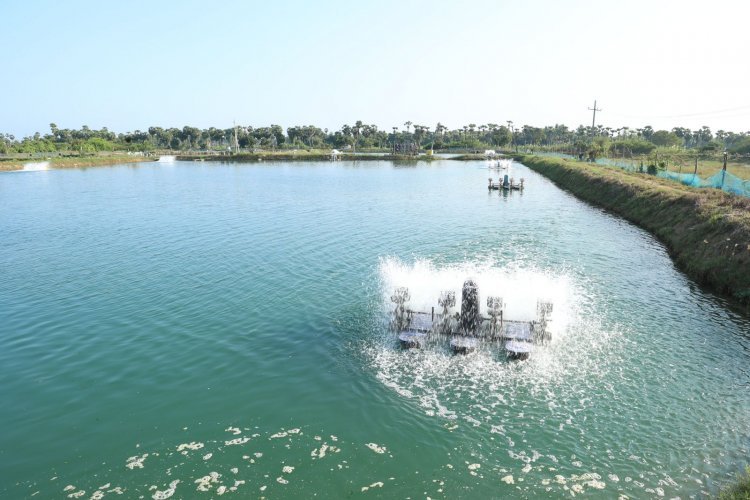 The surprising fact but not common to everyone in India is, we are the world 2nd largest aquaculture producer, 3rd largest fish producer and 4th largest seafood exporter, contributing ~10% of global shrimp production. India earns forex of $7.7 Billion from seafood exports and provides a total market opportunity of $25 Billion with >10 Y-o-Y growth, Aauculture in India is the emerging sunrise sector, providing livelihoods for 5 million people in rural and coastal communities. Through Aquaculture, we produce fish species (Catla, Rohu, Mirgal, Tilapia, Roopchand etc.,) and Shrimp (Generally people mention "Prawns". Though they look somewhat similar but not exactly same).
The fish industry is domestically driven and brings substantial revenue to several states notably Andhra Pradesh, West Bengal, Tamil Nadu, Gujarat, Odisha etc.,), whereas shrimp is completely export market-driven, majorly to US, Japan, China, Vietnam etc.,
Despite the increasing significance of Aquaculture as an alternative to marine capture, there are several challenges in the sector in the production and post-harvest value chain that needs to be addressed to ensure its efficiency and scale the industry growth to the next decade.
One of the most pressing issues in the industry is low productivity and higher disease prevalence. For instance, the average shrimp productivity in Odisha is just 50%, which is significantly lower than that of Andhra Pradesh and other states. This disparity is mainly due to the persistence of traditional farming methods, which have contributed to the inefficiency of production and the wider disease spread.
The absence of scientific practices presents two significant challenges. Firstly, it leads to low productivity, and secondly, the lack of technology platforms prevents the digitization of production parameters, which further hinders the efficiency of production.
The foundation of Aquaculture is based on four essential parameters, namely Optimal Water Quality Management, Aquaculture being a water-based industry, maintaining appropriate water quality is vital for success. Secondly, proper Feed Management is essential, as overfeeding increases production costs significantly and increases the pollution of the pond bottom that can affect the health of aquatic animals, while underfeeding adversely impacts the growth of shrimp. Thirdly, Growth Management is essential, which involves administering minerals, probiotics, and other necessary factors in the right quantities. Lastly, Disease Management is crucial, which involves monitoring animal signs regularly to detect any potential diseases.
We have to accept the fact that, Agritech and Aquaculture sector has left in the tech transformation in the last decade. Today with technological advancements, solutions are available to help farmers with the above parameters to a certain extent. Water quality sensors & IoT to capture parameters in real-time, Auto feeders to automate daily feeding, and growth monitoring devices, alternate production methods are available such as Recirculated Aquaculture Systems etc.
Yet the real question is whether they are being accepted on the ground? Are they customised for the Indian ecosystem? More importantly, are they affordable to small and marginal farmers?
Promoting technology-driven solutions in the Indian aquaculture landscape is not a walk in the park. This is particularly challenging because we are dealing with a user base that belongs to rural and coastal regions, where the adoption of modern tools often meets with resistance and it requires a foundational change. This is partly due to what I call "Ancestral Intelligence," which refers to the deeply ingrained cultural beliefs and practices that have been passed down through generations. As the aquaculture industry continues to evolve, it is essential that tech companies step up and play a critical role in supporting this vital sector. To truly make an impact, tech companies should focus on creating awareness, handhold farmers to overcome the learning curve, and ensuring seamless adoption of technology. Additionally, companies should offer customised solutions that cater to the unique needs of the industry while being affordable and accessible to all.
A3 = Awareness + Adoption + Affordability
In doing so, we are just addressing one part of the equation. On the other side, the lack of data hinders the transparency of the value chain, neither the farmers can predict the demand for harvested produce nor the Seafood buyers can predict the supply, eventually preventing the farmers from realising the fair value of their produce. The post-harvest value chain is plagued by inefficient channels.
As we gear up for the next wave of progress in aquaculture, we must recognize the magnitude of our sector and the need to embrace technological solutions in every step of the value chain. By doing so, we can enhance our problem-sensing abilities, and with the right software models, make data-driven decisions in real-time, from individual ponds to regional and sector-wide levels. This is where Aquaconnect comes in, paving the way for scalable solutions in aquaculture using the latest advancements in Satellite Remote Sensing and Artificial Intelligence.
Aquaconnect's mission is to bring transparency and efficiency to the aquaculture value chain, addressing the longstanding issues of data scarcity and inefficient channels that have plagued the post-harvest segment. Through the implementation of cutting-edge technology, Aquaconnect strives to revolutionize Indian Aquaculture.
In the upcoming article, we will explore Aquaconnect's non-intrusive technologies and how they overcome the challenges on the ground to lead the charge in Indian aquaculture's transformation.
(Writer is Head of Digital Transformation and Marketing, Aquaconnect)