Paddy area in UP increases to 6 million hectares
With an increase in paddy area in UP from 5.89 million hectares last year to 6 million hectares this year due to favourable weather, better rains and the farm support extended by the state government, the yield in the current Kharif season is estimated to jump by a million tonne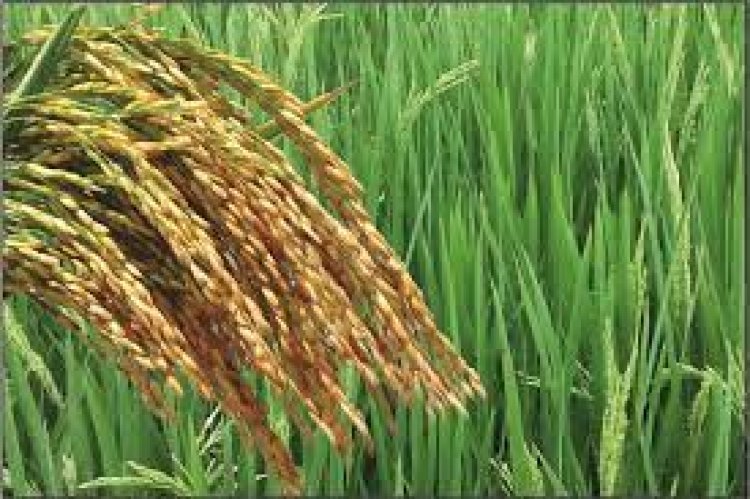 Lucknow
Despite the pandemic crisis and an unsparing second wave this year, Uttar Pradesh (UP) is looking for a new record in paddy production for the second year in a row.
With an increase in paddy area in UP from 5.89 million hectares (MH) last year to 6 MH this year due to favourable weather, better rains and the farm support extended by the state government, the yield in the current Kharif season is estimated to jump by a million tonne (MT) compared to last year.
The state agriculture department has set a target of cultivating paddy on 6 MH out of 9.6 MH under Kharif crops this year. Till August 4, sowing has been completed on almost 5.8 MH, and the remaining area is expected to be covered by August 15.
Based on the data of paddy sown, it is estimated that UP will create a new record in paddy output this season and further boost its contribution to the central food basket. Out of 18 divisions in the state, paddy production is likely to be the highest in the Bareilly division due to maximum sowing.
Besides, UP is also looking at setting a new record in the production of coarse cereals like millet and maize due to favourable weather.
"The timely distribution of manures and seeds ensured there was no scarcity in the state. The government further ensured there was no shortage of fertilizers like urea, DAP (diammonium phosphate), NPK (nitrogen, phosphorus and potash), zinc and potash while the movement of machines for harvesting wheat continued as usual," a government official claimed.
He said that agricultural equipment and improved seeds had been made available to the farmers, which led to a significant increase in the production of Rabi crops, and now the government was leaving no stone unturned for a record production of Kharif crops, including paddy, millet, maize, groundnut, soybean, sesame and toor.
Meanwhile, the UP government is simultaneously working on increasing the foodgrain storage capacity in view of the estimated increase in production. In 2017, the storage capacity in the state was 2.9 MT, which has been hiked to 5.1 MT. Now, the state is targeting a storage capacity of 7 MT by 2022.