AgNext digitizing Food Quality using AI
Contaminants, differences in nutritional content and even colour can change how much a bag of wheat is worth in the agriculture commodities industry. But traditional food testing methods are slow, due to labs set up and subjective, due to human intuitions, and hence ineffective for farmers and food businesses needing to gauge or better control their final selling prices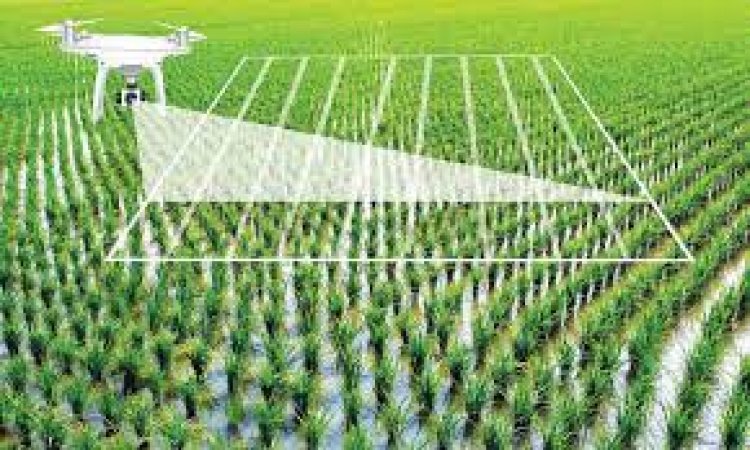 Contaminants, differences in nutritional content and even colour can change how much a bag of wheat is worth in the agriculture commodities industry. But traditional food testing methods are slow, due to labs set up and subjective, due to human intuitions, and hence ineffective for farmers and food businesses needing to gauge or better control their final selling prices. Indian startup AgNext wants to change all that with its computer vision, spectroscopy and IoT.
Agriculture and all its allied sectors are the largest sources of livelihood for India, with nearly 70% of households directly being impacted by the sector. The Food & Agriculture Organization of the UN states that in 2017-18, total food grain production was estimated at 275 million tonnes (MT). India is the largest producer (25% of global production), the consumer (27% of world consumption) and importer (14%) of pulses in the world. The country's annual milk production was 165 MT in this period, making India the largest producer of milk, jute and pulses, and with world's second-largest cattle population 190 million (as of 2012). It is the second-largest producer of rice, wheat, sugarcane, cotton and groundnuts, as well as the second-largest fruit and vegetable producer, accounting for 10.9% and 8.6% of the world fruit and vegetable production, respectively. A massive market rife with opportunities in export and import exists. But there has been a history of challenges with respect to the quality of food. There are too many incidents in news daily highlighting the poor food quality & adulteration. Team AgNext realized technology could play a hugely definitive role in changing the dynamics of food quality in India.
The value addition of a commodity is defined by its quality as it moves across the supply chain into the next node. Right from production to consumption, a buyer assigns a price based on quality. Several factors like loss of trade, storage, procurement, poor quality of production and adulteration affect quality and nutrition, and consequently brand value in the market. We focus on technology in the midstream of agriculture, where the buyer and seller interaction takes place, using data and analytics.
AgNext CEO, Taranjeet Singh Bhamra, founded the company in 2016 after working overseas for about nine years on data sciences in supply chain and food businesses. He wanted to solve problems in agriculture and food industries using data and extreme tech. Working closely with agribusinesses & understanding the pain areas in maintaining the food quality, we created a single platform that can evaluate the quality of food the way we do in the labs, but on the ground & that too in just 30 seconds, removing the subjectivity from the system.
Currently, AgNext has been a category innovator in itself, providing a technology platform called Qualix for rapid commodity assessment solutions across procurement, trade, production, storage and consumption of food and agri value chains. The Qualix AI engine uses spectrometry, computer vision and IoT Sensing solutions, delivered through an integrated hardware and software interface for accurate and instant quality analysis. Through Qualix, quality for multiple commodities could be assessed in just 30 seconds (our benchmark) enabling agribusinesses to leapfrog their procurement and operations processes, optimize costs, provide traceability, sharpen and smoothen blockchains and most importantly produce excellent products of the highest quality."
We have trained our technicians to assess each aspect of the food which is categorized into the following three parts.
Whats inside the food? Or the chemical analysis, can that be done on the field using advanced understanding of molecular and spectral sciences.
Whats on the food? or the physical analysis, which are currently done by people on field, can that be done on the field using computer vision.
Whats around the food? or the ambient quality analysis, like when the food will pass its shelf life, can that be assessed using IoT based food sensors
AI-Based Spectral Analysis- AgNext is one of the only companies to innovate and integrate portable, on field devices connected with its platform, that help in instant spectral analysis of agri commodities in the form of liquids, solids, powders, grains or leaves, pretty much covering the whole spectrum nature offers. For example, our chemical assessment technology can analyze Protein, Gluten, Starch, Ash, Moisture in various grains like wheat, corn, barley etc and key components like Curcumin in Turmeric or Pepperin in Pepper. We have further strengthened AI to analyse not only composition molecules like Fat, SNF and Protein, but also contaminants like Palm Oil, Detergent and Urea in milk.
AI-Based Image Analytics - AgNext has built devices which work with on-premise embedded cameras for the instant quality assessment using computer vision sciences. Across India, the majority of crops are assessed manually and with the naked eye, leaving room for multiple inconsistencies, manual fatigue and manipulations leading to losses across agriculture value chains. For example, our computer vision based physical quality estimation solution provides complete percentages of broken, shrivelled, weevilled, damaged, foreign matter in Paddy, Rice, Cereal, Pulses, Oil Seeds. Major application for Tea industry is to analyze the tea leaf quality which is determined by analyzing the different type of fine & coarse leave coming out of a tea garden.
AI-based Sensor Analytics - AgNext pioneered the first applications for LoRA WAN based IOT applications in India, which provide quality estimations in multiple agriculture processes in spatial arrangements, like curing, food storage, warehousing and logistics. AgNext has built STQC calibrated sensors for temperature, humidity, gaseous emissions and other parameters key for various agriculture industries like curing solutions, grain silos, warehouses, food processors and storage services. These provide real-time alerts on control parameters and data analytics for actions to be taken as devised by the research institutions for better management of food quality.
The suite of Qualix solutions provide rapid quality solutions along with traceability and other SAAS based solutions for agriculture stakeholders like farmer/supplier-wise data for quality produce, managing suppliers by lots and building business intelligence through quality maps.
With a singular platform and integrated analysis of all kinds of food quality, this provides immensely critical insights to agriculture stakeholders to plan their procurement, operations, productions and quality of output across seasons.
AgNext presently focuses on verticals like beverages (tea, milk, coffee, cocoa), grains (rice, wheat, maize, barley), oilseeds (soyabean, mustard), spices (turmeric, chilli, pepper, ginger, menthol) and animal feed, and works with clients across multiple geographies in India. This technology is useful at all food collection centres, food factories, warehouses, traders etc, basically wherever a buyer seller meet in a agri supply chain.
"Apart from what we see as direct benefits to private players, institutions and governments can benefit immensely mapping quality to geography to optimise their extension budgets and augment market linkages. Without data on the quality of output, it becomes very challenging to plan the input, which is currently the case. Deploying such technologies at every buyer-seller intersection brings insights for quality in constitution and adulterations in a geographic spread. If the governments or institutions have information on where they are obtaining produce with constitution of certain parameters, it allows them to plan their extensions and market linkages based on this data. India has several agro-climatic zones and crop geographies in India change every few hundred kilometres. Without accurate data, extension is blanket strategy and the pricing of commodities isn't adequate. This affects not only the quality of produce in the long run, but also the "incentivisation of farmers" to produce better quality and realise better price, which AgNext believes should be the core for the nation's strategy to build sustainable agriculture practices. The entire supply chain really thrives on quality of produce, and this is where we want to make a difference with data.
Business Model: AgNext offers its products through a licensing model as well as a service model. This opens up AgNext to more opportunities, as it can cater to smaller businesses that cannot afford to buy the devices. We found that when we sell hardware, it's a lot of capital expenditure for the client. Providing it as a service means clients can build up on it, and they can provide value to their own clients."
(The writer is CEO, AgNext Technologies)