NBHC creates DPCs in Bihar, Rajasthan, MP; introduces "Kisan Saathi"
The National Bulk Handling Corporation (NBHC), a leading Agritech company offering top-notch integrated services in post-harvest agri-ecosystem, has launched three Direct Procurement Centres (DPC's) at Bundi (Rajasthan) and Sasaram (Bihar) for Paddy and Chhindwara (Madhya Pradesh) for Maize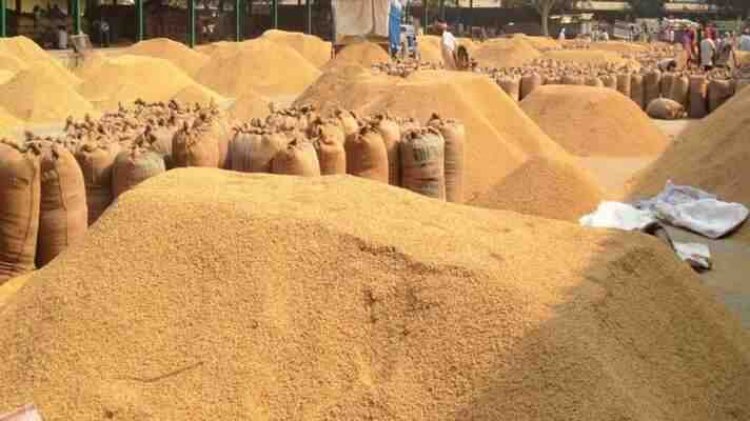 The National Bulk Handling Corporation (NBHC), a leading Agritech company offering top-notch integrated services in post-harvest agri-ecosystem, has launched three Direct Procurement Centres (DPC's) at Bundi (Rajasthan) and Sasaram (Bihar) for Paddy and Chhindwara (Madhya Pradesh) for Maize.
The NBHC had commenced Direct Farmer Procurement in last kharif season with the objective of connecting farmers directly with end users i.e., processors/exporters by creating these DPCs as pilot projects and has successfully procured from 700+ Farmers.
In Chhindwara in MP, the NBHC has partnered with Krish-e, the farming service vertical of the Mahindra Group, for enabling the procurement of maize directly from farmers.
The company has achieved a milestone of having procured over 38,000 quintals of Rs. 103 Million of Gross Merchandise Value (GMV) in 3 commodities namely Paddy (Basmati), Paddy (Sonam & Katarni) and Maize.
In 2021, the NBHC expanded its services through 'Krishi Setu', an e-Market platform for providing end-to-end digitised services in the post-harvest agri-value chain ecosystem.
Krishi Setu is committed to providing access to the largest network of agri-commodity sellers, buyers, and lenders across the country. In the FY 2022-23, NBHC has transacted 1 million quintals valued at Rs. 2,650 Million of Gross Merchandises Value (GMV).
Commenting on this milestone achievement, Deepak Kumar Singh, SVP & Business Head – Agri Commerz, NBHC said, "The changing agriculture policies paradigm is creating newer opportunities to serve farmers. As a trusted partner, it is our endeavor to positively impact farmers' income by maintaining transparency in weighment, quality assaying, enabling market linkages and financing options in our newly created DPCs in Bihar, Rajasthan, and Madhya Pradesh.
"We have also introduced the concept of 'Kisan Saathi', our local support system in these designated DPCs for providing logistics support to farmers for bringing in their produce at the DPCs. With an aim to promoting village-level entrepreneurs as Kisan Saathis, we are proudly engaged with a total of 50+ Kisan Saathis at these DPCs and wish to further augment the entrepreneurship ecosystem," he said.
Singh said he was delighted to share that the DPCs have received an amazing response from farmers, "which demonstrates our commitment to empowering farmers by opening a gateway to lucrative deals and addressing their unmet needs".
This represents a significant milestone for NBHC as we continue to grow and further our expansion plan of creating around 100 DPCs in the FY 2023-24. The combined power of our geographic spread, SOP-driven robust operations, and easy access through Krishi Setu promises to make NBHC an Agritech Powerhouse in the near future, he said.
Singh thanked anchor buyers (largely processors), for their extended support and aimed to further connect with a greater number of processors and corporates to join the efforts to enhance the farmers' income, by directly procuring through NBHC - DPCs.
The NHBC offers Integrated Services for Agri-commodities viz., Tech-enabled Procurement, Storage, Commodity Care, Collateral Management, and Supply-chain Solutions. Other Value-Added Services include Quality Testing & Digitized Inspection to capture traceability, Pest Management, Audit, Surveillance & Control, and Agri-loan Distribution.