Rs 1 lakh crore scheme to increase grain storage capacity in coop sector
The Government on Wednesday approved a Rs 1 lakh crore programme to increase foodgrain storage capacity by 700 lakh tonne in the cooperative sector, setting a definite time-frame for its implementation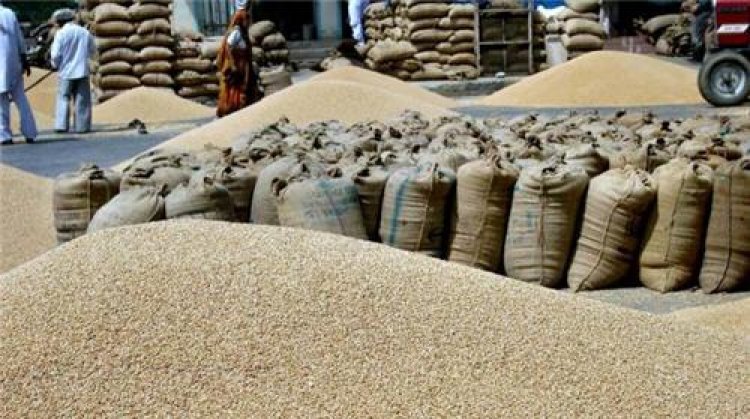 The Government on Wednesday approved a Rs 1 lakh crore programme to increase foodgrain storage capacity by 700 lakh tonne in the cooperative sector, setting a definite time-frame for its implementation.
The approval was given at a meeting of the Union cabinet here on Wednesday.
Sharing details, Information and Broadcasting Minister Anurag Singh Thakur said presently, the grain storage capacity in the country is about 1,450 lakh tonne. In the next five years, the storage will expand to 2,150 lakh tonne.
Terming the proposed scheme as the "world's largest foodgrain storage programme" in the cooperative sector, Thakur said a 2,000-tonne capacity godown will be set up in each block.
He said the move is aimed at reducing the damage to food grains due to a lack of storage facilities, checking distress sales by farmers, cutting down import dependence and creating employment opportunities in rural India.
The minister said more storage capacity will reduce transportation costs for farmers and strengthen food security.
On the time-frame and manner of implementation, an official release said a
National Level Coordination Committee will be formed within one week of the Cabinet approval.
Implementation guidelines will be issued within 15 days of the Cabinet approval and a portal for the linkage of PACS with Govt. of India and State Governments will be rolled out within 45 days of the Cabinet approval.
Implementation of proposal will start within 45 days of the Cabinet approval.
India produces about 3,100 lakh tonne of foodgrains annually, but the existing godowns can store only up to 47 per cent of the produce.