UP sugar industry transformed into 'sugar complexes' in last 6 years : CM
UP is  the major producer of sugarcane and sugar in the country, are now being recognised as a source of 'green energy' with adoption of the policies of the Prime Minister and production of ethanol in large quantities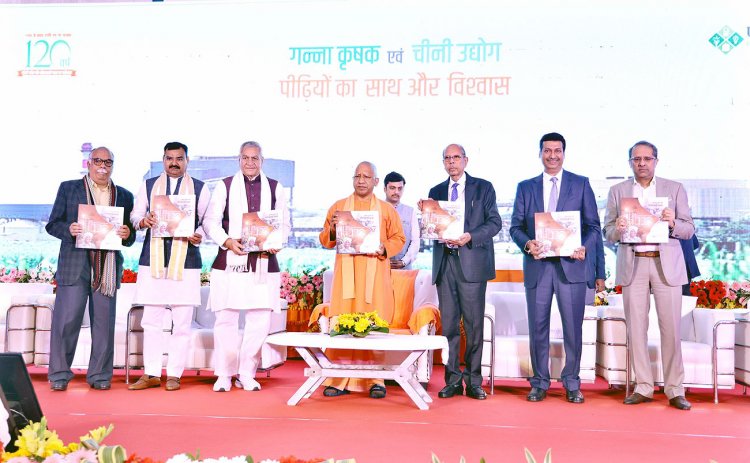 The modernisation of sugar mills in Uttar Pradesh in the last six years has transformed them into "integrated sugar complexes," Chief Minister Yogi Adityanath said on Friday.
Today sugar is being produced in the state on the same premises where there is an oxygen plant and an ethanol plant, he told an event on the occasion of 120 years of the sugar industry in the state.
"UP is the major producer of sugarcane and sugar in the country, are now being recognised as a source of 'green energy' with adoption of the policies of the Prime Minister and production of ethanol in large quantities," he said.
The first sugar mill in the state was established in Deoria.
The chief minister said that the way in the last few decades sugar mills were closing down farmers were desperate and were forced to migrate, till 2017, when the trend was reversed.
He said that in the last six years, a sum of Rs 1 lakh 97 thousand crore was paid to the sugarcane farmers as their sugarcane payment.
Today there are 100 sugar mills in the state, which are paying the farmers within 10 days of purchase, he said, calling it a big change, and urging the rest of the mills to make similar efforts.
"There is no problem of sugarcane slips, complaints of shortage have ended. The production of sugarcane has increased and so has the area," he said.
UP is the largest producer of sugarcane in the country followed by Maharashtra and Karnataka.
Adityanath said that when all industries were shut across the country during the COVID pandemic, the sugar mills of Uttar Pradesh were functioning, contributing to record production of sanitisers in 23 states, and facilitating the setting up of oxygen plants.
A coffee table book based on the 120-year journey of the sugar industry was released by the chief minister.