Yellow Revolution: UP mustard area nearing a million hectares
The UP mustard area has grown by 35 percent to 946,000 hectares this year compared to 700,000 hectares last year. In fact, the total acreage breached the target of 780,000 hectares for the current year by 20 percent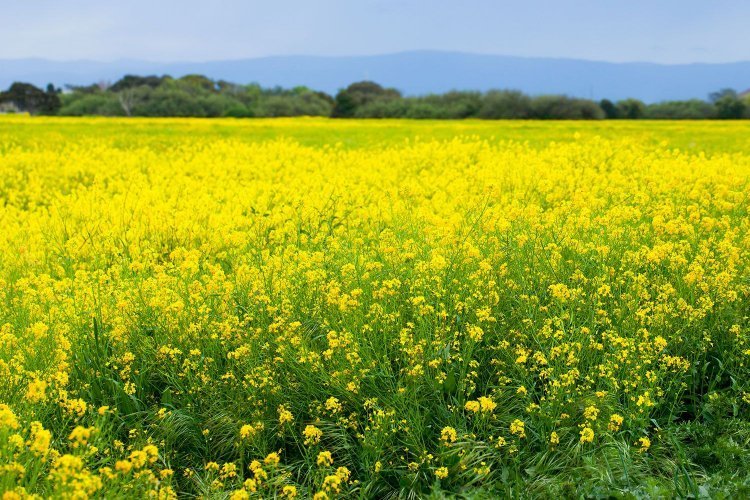 Lucknow / Dec 17, 2021

Attuning to the agenda of promoting edible oilseeds, the Uttar Pradesh government is witnessing a silent 'Yellow Revolution' in terms of the expanding mustard acreage.

The UP mustard area has grown by 35 percent to 946,000 hectares this year compared to 700,000 hectares last year. In fact, the total acreage breached the target of 780,000 hectares for the current year by 20 percent.

The reason behind farmers switching to oilseed is the spike in oil prices as well as the campaign run by the state agriculture department at the behest of UP chief minister Yogi Adityanath to encourage the cash crop.

To encourage mustard cultivation, the agriculture officials toured villages to convince the farmers to choose mustard for better yield and higher income. As a result, more than 2 million farmers in UP have adopted the cultivation of mustard.

Meanwhile, the state is expected to reap a bumper mustard crop this year. The crop will be ready for harvest in another 100 days. UP is targetting the top slot in the production of major oilseeds in India. Last year, the state mustard output was more than a million tonnes (MT) mark.

At present, UP accounts for 16 percent and ranks second after top seed Madhya Pradesh having 24 percent share in the domestic oilseeds production. Maharashtra comes third with 14 percent, followed by Andhra Pradesh, Karnataka and Rajasthan with 10 percent, 7 percent and 6 percent respectively.

Gujarat, Chhattisgarh, Bihar, Odisha and Jharkhand collectively account for 23 per cent of total oilseed production.

Oilseeds are grown both as Rabi and Kharif crops. About 64 percent of oilseeds are produced as Rabi, 30 percent as Kharif and 6 percent as Zaid crops.

According to the Directorate of Mustard Research data, UP was the top mustard producer 25 years back. However, its area continued to shrink owing to the successive increase in wheat and paddy acreage.

In 1981-82, mustard was grown across 2.276 million hectares (MH) in UP, which constituted 50 percent of the total area under the crop in India. Another reason for the gradual dip in mustard acreage was that its minimum support price (MSP) was not increased remuneratively as compared to wheat.

However, the Narendra Modi government at the Centre increased the mustard MSP to Rs 5,050 per quintal.