Haryana govt to speed up crop loss assessment at village level
An official communication to all the Deputy Commissioners directed them to take immediate necessary actions. It said the area entered into E-Fasal Kshatipurti may be divided into Kshatipurti blocks of 500 acres each and a "Kshatipurti Sahayak" may be hired for verification of each Kshatipurti block of 500 acres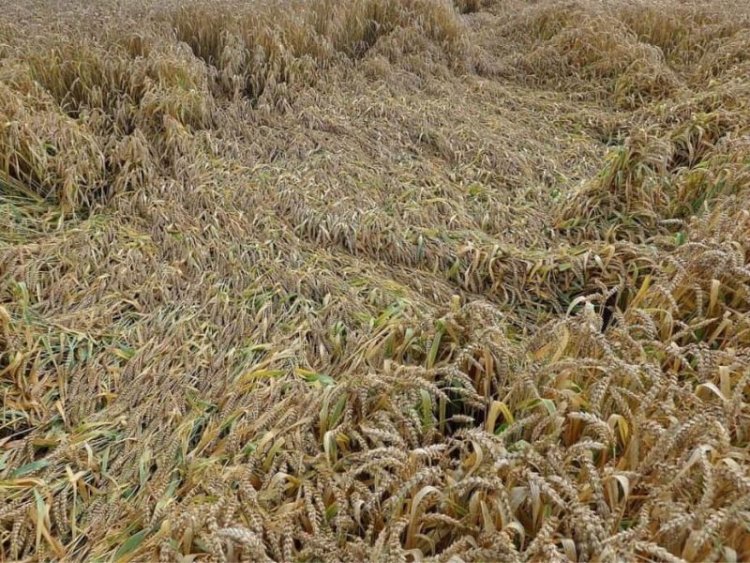 Representative photo
In view of excessive rainfall in Haryana causing damage to Rabi crops, the state government has decided to provide timely relief to farmers.
To achieve this purpose, the state's Department of Revenue & Disaster Management will complete the crop damage verification on E-Fasal Kshatipurti and E- Special Girdawari.
An official communication to all the Deputy Commissioners directed them to take immediate necessary actions. It said the area entered into E-Fasal Kshatipurti may be divided into Kshatipurti blocks of 500 acres each and a "Kshatipurti Sahayak" may be hired for verification of each Kshatipurti block of 500 acres.
The Kshatipurti Sahayak will assist the Patwari in verifying damage to the crops and upload the photo of damaged crop with location and time stamp on it on E-Fasal Kshatipurti and E- Special Girdawari. He will also collect details of where the crop is sold in terms of purchaser and price.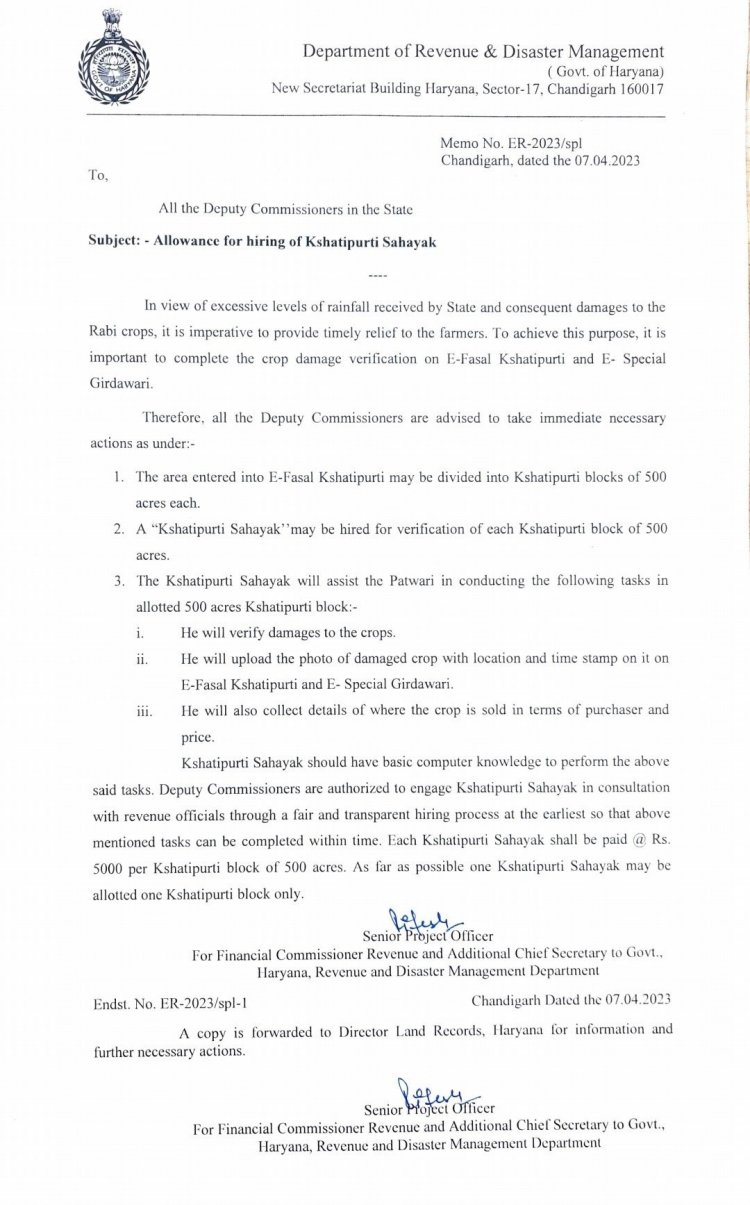 It said the Kshatipurti Sahayak should have basic computer knowledge to perform these tasks.
The Deputy Commissioners are authorised to engage Kshatipurti Sahayak in consultation with revenue officials through a fair and transparent hiring process at the earliest so that these tasks can be completed within time.
Each Kshatipurti Sahayak shall be paid @ Rs. 5000 per Kshatipurti block of 500 acres and as far as possible, one Kshatipurti Sahayak may be allotted one Kshatipurti block only, the communication said.
The major wheat growing states of Haryana, Punjab, Uttar Pradesh and Madhya Pradesh have received unseasonal rains accompanied by thunderstorm, hailstorm and gusty wind due to the western disturbances for the past two weeks. The untimely rains came at a time when the winter crop was almost ready for harvest.