UP molasses output estimated at 57 lakh tonnes in 2021-22
The Uttar Pradesh government has estimated molasses production of 5.7 million tonnes (MT) by the state sugar mills in the current molasses year (Nov-Oct) 2021-22. Likewise, the state cabinet recently has reserved a quota of a little over 1.17 MT for the country liquor manufacturers/distilleries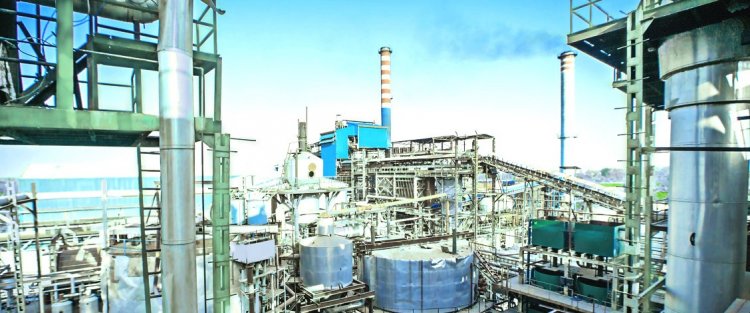 Lucknow / Nov 5, 2021

The Uttar Pradesh government has estimated molasses production of 5.7 million tonnes (MT) by the state sugar mills in the current molasses year (Nov-Oct) 2021-22.

Likewise, the state cabinet recently has reserved a quota of a little over 1.17 MT for the country liquor manufacturers/distilleries.

Molasses is a black syrupy byproduct extracted during sugar production from cane juice. The molasses recovery is around 4.75 percent of cane crushed. Molasses is processed to make ethyl alcohol and methyl alcohol, which are used as industrial inputs for various industries, including pharmaceutical and chemical.

Of the UP annual excise revenue, which is to the tune of more than Rs 30,000 crore, nearly 50 percent is contributed by the country liquor space.

Interestingly, the UP private sugar millers have long been demanding the abolition of country liquor quota claiming it adversely affected their cash flow and reduced the availability of molasses for the production of ethanol, which is used for fuel blending.

However, the government noted the decision was aimed at maintaining an adequate supply of molasses for country liquor, which is consumed in the lower strata of society. The state wants to facilitate the production of good quality country liquor lest the patrons consume smuggled or poisonous hooch, which causes health hazards.

In November 2019, the Yogi government had hiked the country liquor quota from 16 percent to 18 percent. Interestingly, the state had raised the said quota from 12.5 percent to 16 percent in the month of September 2019 itself, much to the disappointment of the UP sugar lobby. At that time, there was a shortfall in the availability of molasses for country liquor.

Meanwhile, the UP sugarcane crushing season (Oct-Sep) 2021-22 is already underway with the Western region sugar mills starting the operations in the first phase.

According to the new UP molasses policy, the sugar mills are mandated to maintain the annual exit ratio of 1:4.55 between the reserved and unreserved quota.

Moreover, the individual mills have to compulsorily liquidate their entire residual annual quota of reserved molasses by January 2022. Any distillery or unit looking to import molasses from other states will have to seek prior permission from the excise department.