To transform agrifood systems, around $4 trillion needs to be mobilized by 2030: FAO
To change this bleak future and transform agrifood systems, FAO, DG said, it is necessary to mobilize around $4 trillion from now to 2030 in Low-and Middle-Income countries-or around $680 billion per year.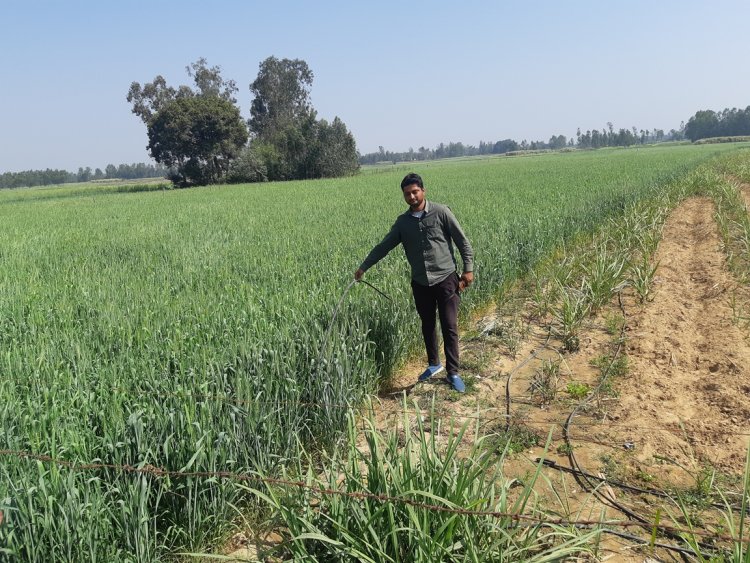 Ahead of the 2023 SDG Summit, the Food and Agriculture Organization of the United Nations (FAO) and its partners have presented the High Impact Initiative on Food Systems Transformation aimed at mobilizing commitments to ensure food security and healthy diets for all.
"Global agrifood systems are at the nexus of high priority SDGs…This initiative aims to bring all partners and stakeholders together to transform our agrifood systems for better production, better nutrition, a better environment and a better life, leaving no one behind," said FAO Director-General Qu Dongyu, at a high-level event during Acceleration Day of the SDG Action Weekend at UN Headquarters in New York.
To change this bleak future and transform agrifood systems, Qu said, it is necessary to mobilize around $4 trillion from now to 2030 in Low-and Middle-Income countries-or around $680 billion per year.
As world leaders meet at the UN General Assembly to generate renewed momentum halfway through the deadline to reach the Sustainable Development Goals (SDGs) established in 2015, the initiative calls on international organizations, financial institutions, the private sector, civil society partners, the scientific community, indigenous peoples and all relevant stakeholders to assist countries on transforming their agrifood systems and accelerating the pace of their national processes.
"Increasing and accelerating the pool of existing investments and new needed financial resources, and deploying new financial instruments including risk-management mechanisms remain a top priority," Qu underscored, reminding participants that with the right conditions in place and targeted concrete actions, agrifood systems can become a powerful means to drive transformative change at local, country and global levels.
122 million more people faced hunger in 2022, compared to 2019, before the COVID-19 pandemic, and the projections show almost 600 million people will suffer from hunger in 2030.
The FAO-led High Impact Initiative, in collaboration with the other UN Rome-based agencies – the International Fund for Agricultural Development (IFAD) and the World Food Programm (WFP) – the World Bank, the United Nations Industrial Development Organization (UNIDO) and the UN Environment Programme (UNEP), builds on the outcomes of the Food Systems Summit 2021 (UNFSS) and the recent UNFSS+2 Stocktaking Moment 2023 and current means of implementation initiatives, including the FAO Hand-in-Hand Initiative which now has 66 countries participating and investment plans for over $10 billion.
Overall, the High Impact Initiative aims to leverage investment, innovation, science, data and technology including better access to tools and geospatial platforms, as well as building on the result of the work by the Scientific, Youth and Indigenous groups formed ahead of the UNFSS.
"The goal is to strengthen and further develop national capacities, for country-led and country-owned agrifood systems transformation that are adapted to the context and tailored to the needs," the FAO Director-General explained.
An initiative for localized impact
A total of 12 High Impact Initiatives were selected by the United Nations to provide a unique platform to renew commitment to urgent actions to be taken in the next seven years to boost the progress towards the SDGs. The platform cuts across three major areas: economic and social transitions, means of implementation, and gender equality.
Besides spearheading the Food Systems Transformation initiative FAO also co-leads the Local2030 Coalition initiative along with the UN Development Programme (UNDP) and UN Habitat, which aims to enable connections across a diverse range of stakeholders – from local and subnational governments to the private sector other local actors – with the shared aim of localizing the SDGs.
"Solutions and experiences come at the local level. FAO is ready to support as co-chairs of this initiative", the FAO Director-General said while delivering the closing statement of a high-level event also held today in New York and dedicated to the Local2030 Coalition.
By bringing together localization efforts from across the UN system, the Coalition provides a bridge for sharing knowledge, expertise, innovations, tools and investments. It also empowers and strengthens local and subnational governments and other local actors through regional and local solution Hubs, providing advisory and technical support to accelerate action on the SDGs.
The FAO Office of SDGs – the first in the UN system – as well as key initiatives such as the Hand-in-Hand, Green Cities and the 1000 Digital Villages, are a reflection of the FAO commitment and are key tools to support countries to localize the SDGs.
High Impact Initiatives on Nature, Social Protection and Data
FAO is also collaborating with the UN System in three other High Impact Initiatives: Nature Driving Economic Transformation, the Global Accelerator on Jobs and Social Protection for Just Transitions, and via its Statisticians Network to Power of Data: Unlocking the data dividend for the SDGs. Events related to these initiatives were also held over the SDG Action Weekend.
A FAO report published this week revealed that halfway into the implementation of the 2030 Agenda for Sustainable Development, a lot of the progress made towards its food and agriculture-related targets has stagnated or reversed, compounding the challenges in eradicating poverty and hunger, improving health and nutrition, and combating climate change.
FAO has made the achievement of the Sustainable Development Goals a fundamental part of its strategy and mandate. FAO's Strategic Framework is designed to align with the 2030 Agenda by fostering the transition towards more efficient, inclusive, resilient, and sustainable agrifood systems. This approach is encapsulated in the concept of "better production, better nutrition, a better environment, and a better life," with a strong emphasis on leaving no one behind.
The four "betters" serve as a guiding principle for FAO's efforts in relation to SDG 1 (No Poverty), SDG 2 (Zero Hunger), SDG 10 (Reduced Inequalities) and SDG 13 (Climate Action), and all other SDGs that contribute to the broader 2030 Agenda. Actions taken to achieve SDG 2 and establish sustainable agrifood systems can significantly accelerate progress across a wide range of other Goals and targets.
The key SDGs and their associated indicators, especially those for which FAO holds custodianship or plays a contributing role, provide clear directions for focusing efforts, monitoring progress, and formulating long-term goals and impacts.